How Prince Charles, Queen Elizabeth Could Show Meghan Markle Support Amid 'Colossal Changes'
Prince Charles and Queen Elizabeth II will serve as two of Meghan Markle key sources of support, especially in the future.
While speaking on "Pod Save the Queen," royal expert Russell Myers said that Her Majesty and the future King most likely think that the Duchess of Sussex has handled all of the criticisms she has been facing in a dignified manner.
"She hasn't come out and said anything, has she? She's kept her counsel… She's let it play out… Apart from the leak, the five friends for People magazine, that was a very PR-friendly way of getting her point of view out there… That's as far as she's gone, she hasn't come out and publicly admonished (her father)," he said.
And because of this, Prince Charles and the Queen have no reason to not show their support for the "Suits" alum. Additionally, the two royals have also experienced their fair of crises so they understand what Prince Harry's wife is going through.
"It can't be easy, coming into that family, and with the attention that it brings. And then, to add into the mix, you've got your family who are intent on trying to wreck it all for you," he said.
And host Ann Gripper said that so much has changed for Markle within just a span of a few years. Just three years ago, she and her dad, Thomas Markle Sr., were still in good terms. Now, the father and daughter duo are no longer talking to each other.
According to Gripper, it has been a colossal change for anyone to deal with especially with the spotlight that comes with it. Markle joined the royal family on May 19, 2018, after she wed Prince Harry at St. George's Chapel in Windsor Castle.
Since then, she has been criticized for her every move. But Markle's supporters have stood by her side, and they have also defended her.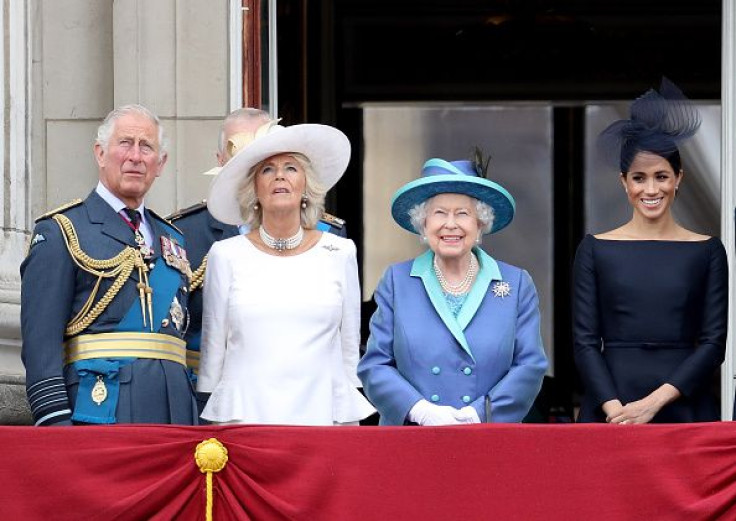 © Copyright IBTimes 2023. All rights reserved.