How Prince Charles Took Credit For 'Iconic Moment' Proposed By Prince Andrew
Prince Charles once took credit for the iconic gesture he did with Princess Diana on their wedding day. But it has now been revealed that the idea originated from Prince Andrew.
In 1981, Prince Charles and Princess Diana tied the knot and their ceremony was dubbed as the wedding of the century. After their nuptials, the newlyweds stepped out of the venue and kissed each other on the lips while in front of the massive crowd.
Royal author Andrew Morton wrote in the book "Andrew: The Playboy Prince" that Prince Andrew was actually the one who was responsible for his older brother and sister-in-law's iconic kiss.
"As the bride and groom waved happily to the hundreds of thousands thronging outside the palace, Andrew urged Charles: 'Give her a kiss!' Big brother obliged, to the delight of the nation," he said.
Prince Charles and Princess Diana's sweet gestured kickstarted a royal tradition of newlyweds kissing each other on the lips while standing in front of the massive crowds. When Prince William and Kate Middleton tied the knot, they also kissed each other on the lips.
Prince Harry also followed in his parents and older brother's footsteps when he kissed Meghan Markle on the lips when they wed at St. George's Chapel in Windsor Castle last year.
But before Prince Charles and Princess Diana's wedding, Princess Anne did a very different thing after she wed Mark Phillips. Even if they also faced the crowd in 1973, the couple didn't kiss each other on the lips.
Meanwhile, Prince Charles and Prince Andrew's hilarious moments seem to be rare. Morton previously said that the two royals were always compared by the people around them.
"Inevitable and sometimes unfair comparisons have been made between Andrew and his older brother. To Andrew's obvious chagrin, he found that whatever his achievements, be in acting, swimming or sailing, Charles had done it first and usually done it better," he said.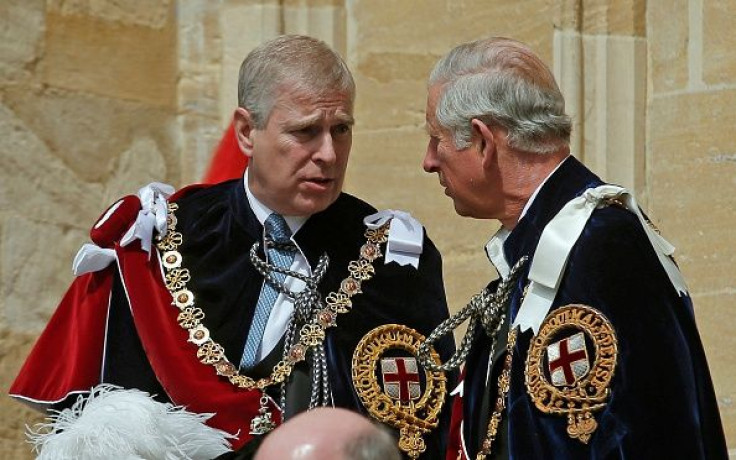 © Copyright IBTimes 2023. All rights reserved.