How Prince Harry Made This Huge Mistake That Could Backfire On Him
Prince Harry may have just made a huge mistake that could eventually backfire on him and his family.
In an article he wrote for the Sunday Times, royal expert Penny Junor said that the Duke of Sussex has been acting like a celebrity and not a royal over his son, Archie. Prior to the 2-month-old's christening, it was announced that Archie's godparents will be kept private. Prince Harry and Markle's son's christening was also kept private.
"I think they have made a big mistake that could backfire on them. A christening is an important rite of passage and for generations, royal christenings – brought into our homes via the media – have brought pleasure to millions of people worldwide who love and support the Queen and her family," he said.
Junor went on to say that catching a glimpse of the Royal Family together during major celebrations brings a bit of magic into the lives of the public. But after Archie's baptism, only two photos were released.
Even though the snap of Archie is beautiful, Junor can't help but take note of the fact that the two carefully selected photographs to mark the occasion don't compare with the television footage of the family coming and going to and from the venue, as well as the photos taken by the press.
The royal expert also gave the Duke of Sussex a piece of advice and said that even though he might dislike the media, he should still appreciate the positive things that come with being a member of the Royal Family.
"He has accepted his destiny and he is a huge asset to the family firm and to the country and Commonwealth, the Invictus Games are a triumph. But he has also accepted a lot of taxpayers' money to put a comfortable roof over his head – and there is no such thing as a free roof," he said.
Meanwhile, Prince Harry's wife, Meghan Markle, was also accused of hiding Archie from the public. While at her husband's polo match, Markle carried her son in such a way that the paparazzi couldn't take photos of him.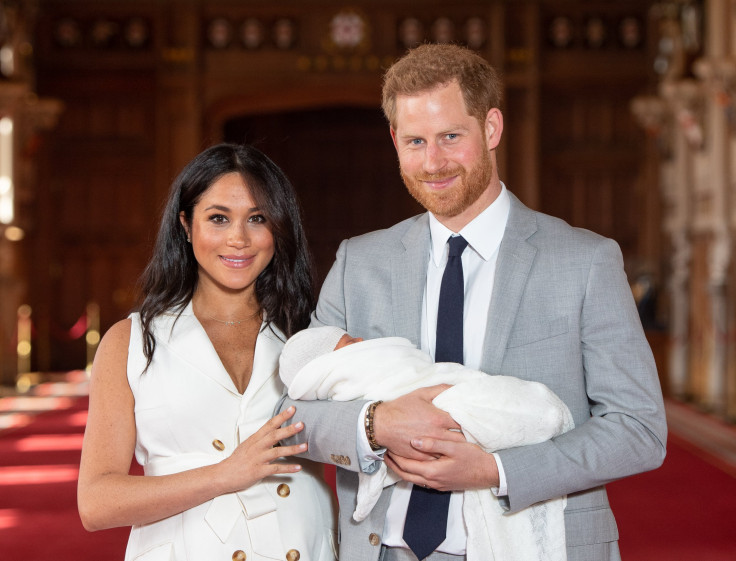 © Copyright IBTimes 2023. All rights reserved.