How Prince William, Kate Could Use Harry, Meghan's 'Time Away' To Their Advantage
Prince William and Kate Middleton could take advantage of Prince Harry and Meghan Markle's time away during the holiday season. The Duke and Duchess of Sussex announced that they will be celebrating Christmas in the United States.
While speaking with Express, royal commentator Richard Fitzwilliams said that Prince Harry and Markle's trip to the U.S. could be a wonderful opportunity for Prince William and Middleton to reclaim some of the spotlights for themselves.
"With Harry, Meghan and Archie avoiding the limelight there will be a good deal of interest in William and Kate's activities. William recently opened a new apprenticeship house for Centrepoint, the homeless charity supported by Diana, which has just celebrated its 50th anniversary," he said.
On Nov. 18, the Duke and Duchess of Cambridge will attend the Royal Variety Performance at the London Palladium. The royal couple attended the same event twice while Middleton was pregnant with Princess Charlotte and Prince Louis in 2014 and 2017, respectively.
Fitzwilliams said that there will be a considerable coverage of the royal couple alongside the other celebrities who are expected to perform at the event. Robbie Williams, Emilie Sande, and more will be there.
Meanwhile, the royal expert said that reclaiming some of the spotlights will be beneficial for the parents of three after a divisive year.
"This will, as usual, get global coverage as we move towards the end of a year which has been a divisive one for Britain but during which, as the future King and Queen Consort showed in their recent politically sensitive trip to Pakistan, they are admirably equipped to cope showing dignity, commitment and charm," he said.
Throughout the past couple of months, more attention has been given to Prince Harry and Markle even though they were mostly negative. The royal couple was criticized for taking a private jet to Nice and Ibiza. And they were also slammed for talking negatively about the press.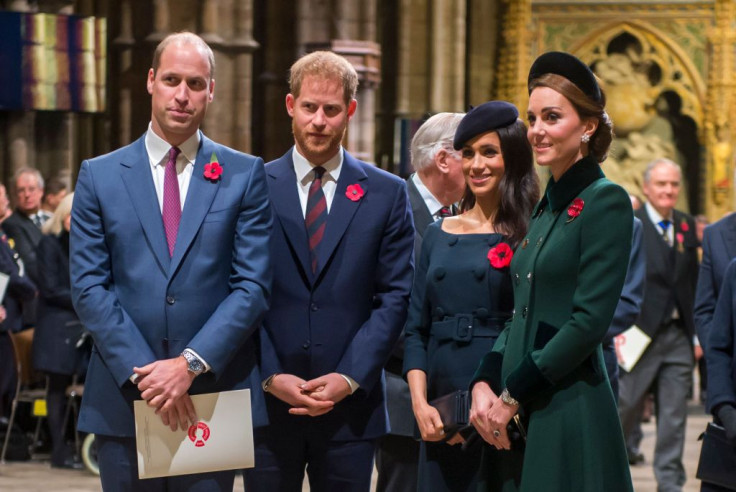 © Copyright IBTimes 2023. All rights reserved.