How Prince William's Controlling Attitude Caused Royal Foundation's Split From Harry, Meghan
Prince William and Prince Harry previously set up a charity called the Royal Foundation with the help of Kate Middleton. But it has now been revealed that the royal siblings will be splitting their joint charity.
A royal staff recently told The Sunday Times that he thinks he knows the reason why this was the case. The staff said that Prince William was the one that caused the split.
"William's quite controlling, and he was in control when it was just the three of them, but now he's not. I personally wouldn't overegg Meghan's role in all of this because it's unfair, but equally she knows what she's doing as an actress in Hollywood," the source said.
Prince William and Prince Harry set up the Royal Foundation in 2009 as their joint venture. After the Duke of Cambridge tied the knot with Middleton in 2011, the latter also joined the group. And when Prince Harry wed Markle last year, the "Suits" alum also became part of the charity.
Last year, the four royals even stepped out to promote the Royal Foundation together. One person who is working for the charity said that last year's effort to boost the support for the Royal Foundation was supposed to be the first of many. Unfortunately, it has already been announced that the foundation would close down.
Last month, royal correspondent Emily Andrews said that the Duke and Duchess of Sussex have decided to no longer take part in the Royal Foundation.
"The two couples will go their own way and pursue their charities separately," she told The Sun.
A source also told Andrews that the royal couples were given two options: the first is to leave things as they are and the second is to split their charities. Nothing has been formally announced by the palace but since Prince Harry and Markle moved out of Kensington Palace, and they also created their own social media account, they are most likely gearing towards the second option.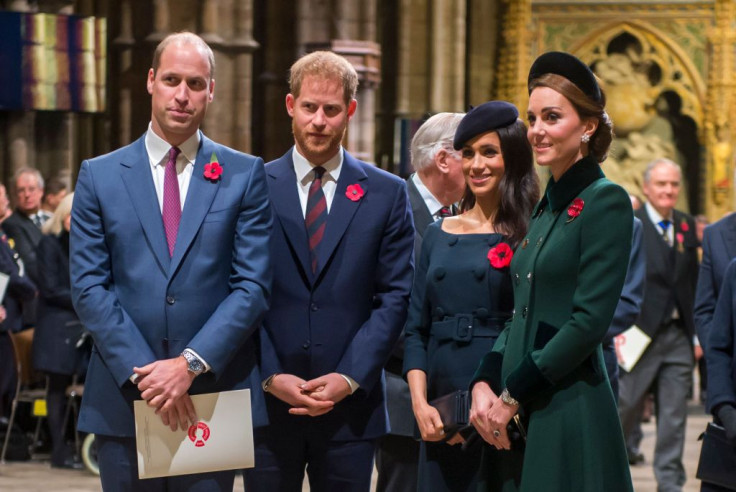 © Copyright IBTimes 2023. All rights reserved.