How Princess Eugenie's Wedding Dress Code Differs From Prince Harry, Meghan Markle
Princess Eugenie and Jack Brooksbank's wedding guest dress code will be different from Prince Harry and Meghan Markle.
According to Town & Country, Prince Harry and Markle's wedding invitation stated that all female guests should wear day dresses and male attendees should wear their official uniforms, morning coats, or lounge suits.
For Princess Eugenie and Brooksbank's wedding, female guests are also asked to wear day dresses and hats. But they employed a stricter dress code for their male guests. Men have no other option but to wear morning coats.
It is important to note that unlike Prince Harry, Brooksbank did not serve in the military. Therefore, he cannot encourage his guests to wear their official uniforms. A full morning coat is also typically worn by British men to royal weddings.
But lounge suits may have only been added to take into consideration Markle's male friends who may not be familiar with the British tradition.
Myka Meier, an etiquette expert, previously told the publication that more information regarding dress code will be revealed before Prince Harry and Markle's May 12 wedding at St. George's Chapel in Windsor Castle.
"There will be additional guidance for the attendees. Though we will not see it, there will often be an internal document circulated to give them more information about the dress code," she said.
A similar thing may be expected ahead of Princess Eugenie and Brooksbank's nuptials.
Other than the dress code, the 28-year-old princess' wedding is also different from Prince Harry and Markle in terms of her number of guests. Prince Andrew and Sarah Ferguson's daughter invited 800 guests to their wedding and reception, while Prince Harry and Markle only asked 600 guests to join their celebration.
Princess Eugenie's wedding reception will take place at St. George's Hall. And a more intimate gathering will be held at the Royal Lodge. The second reception will be hosted by her dad.
Some of the guests that are confirmed to attend the royal event are George and Amal Clooney, Chelsy Davy, Cressida Bonas, David and Victoria Beckham, Ellie Goulding, Prince Harry, Markle, Prince William, Kate Middleton, Prince Charles, Camilla Parker Bowles, Queen Elizabeth II, and more.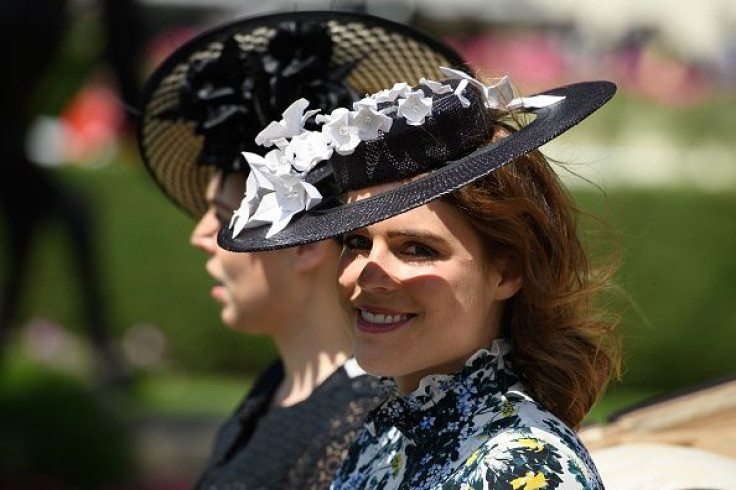 © Copyright IBTimes 2023. All rights reserved.