How Queen Elizabeth 'Scolded' Prince Harry At Princess Eugenie's Christening Pictorial
Queen Elizabeth II once surprisingly called the attention of young Prince Harry during Princess Eugenie's christening photocall.
In the unearthed clip uploaded by Express, the Queen steps out of the christening venue in her purple dress and a matching purple hat. She is approached by the official photographer, and the two chat briefly.
Shortly after, the Queen is asked to stand on one spot with the other members of the royal family for the official photo shoot. A young Prince Harry, who is wearing his suit and tie couldn't stop himself from moving around.
The Queen is heard telling off her grandson and asking him to not go away and to stay right beside her. Prince Harry looked at his grandmother momentarily before moving around again. The Duke of Sussex ended up posing in front of Her Majesty and not directly beside her.
Also featured in the throwback video is Prince William's older brother, Prince William. Sarah Ferguson looks stunning in the all-black ensemble that she wore to her youngest daughter's christening. She was also photographed carrying and sniffing Princess Eugenie's cheeks.
Princess Beatrice was also present at her younger sister's wedding. In the video, she is wearing a maroon ensemble with a matching maroon bonnet. Prince Andrew also attended the baptism of her daughter alongside Princess Margaret and the latter's two kids.
The Queen Mother and Prince Philip also made it to Princess Eugenie's christening three decades ago. Visibly absent were Prince Charles, Princess Anne, and Prince Edward.
Meanwhile, another royal family christening took place this weekend. Prince Harry and Meghan Markle's son, Archie, was baptized at the monarch's private chapel in Windsor Castle.
The adorable 2-month-old baby was christened by the Archbishop of Canterbury. The Queen and the Duke of Edinburgh didn't attend the christening since they are in Sandringham. Prince Charles and Camilla Parker Bowles were present together with Prince William and Kate Middleton, as well as Princess Diana's sisters.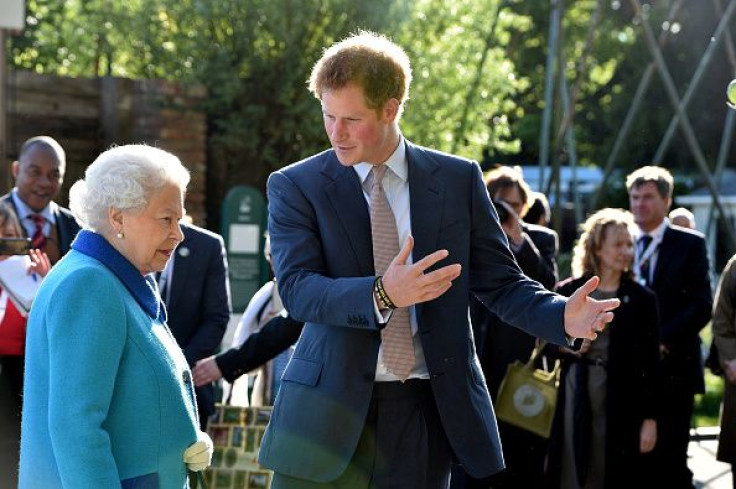 © Copyright IBTimes 2023. All rights reserved.