How Queen Elizabeth's Death Will Affect Prince Harry, Meghan Markle's Privacy Demands
Queen Elizabeth II's death will surely affect Prince Harry and Meghan Markle's privacy demands.
The Duke and Duchess of Sussex have decided to have a separate home and charity from the Duke and Duchess of Cambridge. Earlier this year, they left Kensington Palace and moved to Frogmore Cottage in Windsor. Prince Harry and Markle also decided to start a new charity.
Prince Harry and Markle are reportedly trying to avoid the "royal fishbowl" in a bid to live a more private life. However, when Queen Elizabeth II passes away, their demand for privacy will be affected.
According to Michelle Kapusta, the Duke and Duchess of Sussex's demands for privacy would be tough because when Prince Charles takes over the throne, the new king will be giving the couple more royal responsibilities.
"Deploying Prince Harry during Prince Charles' reign will be crucial to the monarchy because he is key in re-energizing the Commonwealth," an insider said. "The Commonwealth will need more attention when Queen Elizabeth dies as more nations will choose to sever ties, and Prince Harry will be the one to take up the baton."
"Harry was also William's spare for over 30 years and will continue to support his brother [and] father until George, Charlotte, and [Prince Louis] can take on royal duties," another source said.
Prince Harry and Markle are currently in South Africa for an official tour. When the Duke and Duchess of Sussex visited Archbishop Desmond Tutu at his foundation, they decided to bring their son Archie along. Many were very happy upon seeing the royal baby. The people immediately fell in love with Archie's laugh and smile.
In fact, just a day after the family's appearance, Markle and Archie's photo made it into the tabloid cover. However, some fans were wondering where Prince Harry was because he was not included in the photos.
"Where is Harry???" one netizen asked.
Prior to Markle and Archie's photos making it into the tabloid covers, some netizens already feel that the trip was more focused on the duchess. One netizen even called the trip "Meghan tour" and "Meghan show." Another commented on one of the Sussexes' post on Instagram and said the photos were "Meghan-centric" before adding "More Harry, please!"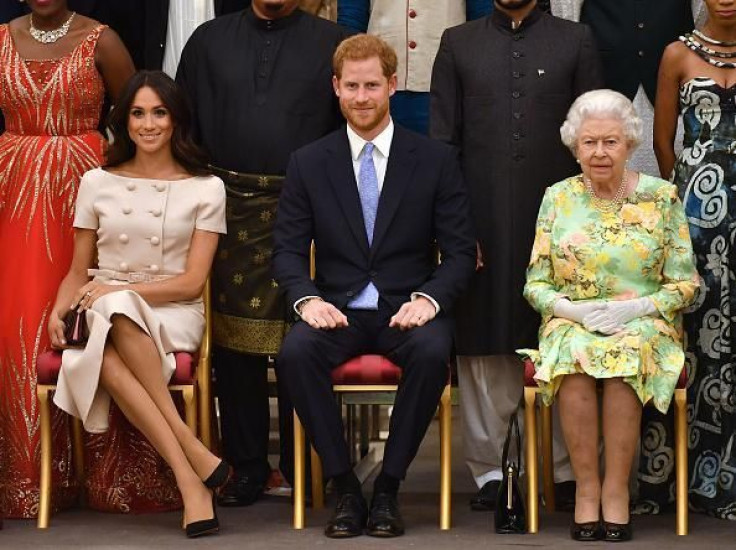 © Copyright IBTimes 2023. All rights reserved.