How To Stop Windows 10 From Spying On You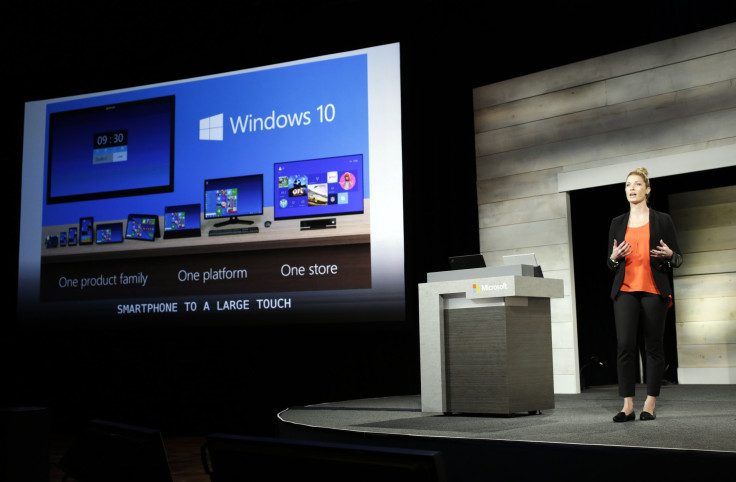 The new Windows 10 operating system is receiving good reception from the audience. It brings the best of Windows 7 and Windows 8.1 operating systems along with a slew of new features. However, one needs to be aware of the fact that Windows 10 is spying on its users.
The privacy statement from Microsoft for Windows 10 states that it will access, disclose and preserve the personal data and content from emails, private communications and folders of the users for reasons like complying to the law, protecting its users, maintaining security of its services and so on. BGR has reported that Windows 10 also provides with several options to its users to opt out from all the features that can disclose the private details to Microsoft.
According to Rock Paper Shotgun, there are four steps users can take to prevent Windows 10 from spying on its users:
1. Navigate to All Settings and then click on Privacy. Here users will find privacy settings for 13 contents like General, Location, Camera, Microphone, Speech, Account info, Contacts, Calendar, Messaging, Radios, Other devices, Feedback & diagnostics, and Background apps. User are can visit each content and disable the features that may invade their privacy.
2. When the Cortana voice-assistant app is kept enabled by default, it will keep on listening to the user to assist with voice commands. Disabling Cortana will also prevent it from showing unneeded suggestions on Bing Search.
3. The Redmond giant has added ad tracking features on its new Microsoft Edge browser. To disable it, user can visit the following link on the Edge browser and turn off "Personalised ads in this browser" and "Personalised ads wherever I use my Microsoft account."
4. The last option to totally prevent Microsoft from spying on its user is to remove the association of Microsoft account from Windows 10 PC. Instead of a Microsoft account, users can create and use a local account.
© Copyright IBTimes 2023. All rights reserved.