How To Stop Windows 10 Update From Downloading To Your Windows 7 Or Windows 8.1 PC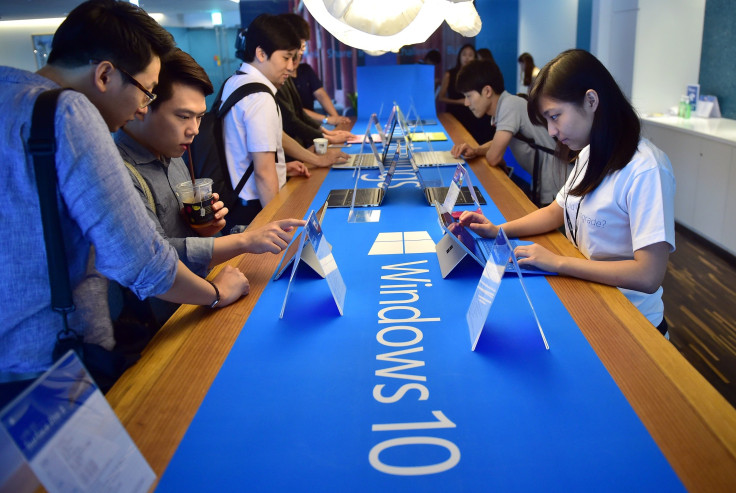 Last Friday, Microsoft confirmed that it downloads Windows 10 files onto PCs just in case the user decides to upgrade later on. These files are massive and can consume up to six gigabytes of storage. It's a pain, especially if you don't have much device storage or you need as much free space as you can get. Thankfully, there is a way to stop it from happening.
Microsoft automatically sends software, including the Windows 10 files in question, to your PC when your Windows Update settings allow for automatic updates.
(Unfortunately, turning off automatic updates can leave computers vulnerable to hacks and attacks if security updates are blocked. So if you want to stop Windows 10 taking up space you'll need to manually update regularly to make sure you're not missing out.)
Turning auto updates off depends on whether you're using Windows 7 or 8.1. If you're using the latter, move the mouse to the bottom right corner, then click Settings. Then go to "Change PC Settings," then "Update and Recovery," then "Choose how updates get installed," then "Check for updates but let me choose whether to download and install them."
If you're on Windows 7, go to the Start menu, then type "update" in the search. Click "Windows Update," then "Change settings," then "Check for updates but let me choose whether to download and install them."
Automatic downloads can actually be quite useful. When Windows Update is set to automatically download, it downloads the files without asking until the user decides it's time to install. Important security patches won't interrupt your workflow until you're ready, and the system will silently download them ahead of time so that when the opportunity arises, Windows doesn't have to wait around for the download to complete.
In that situation, it's useful, but Windows 10 isn't exactly a run-of-the-mill update, and even though it's free for the first year for Windows 7 and 8.1, not everyone will want it. In a statement, Microsoft explained that they download the files to computers so they're ready to go if the user decides to take the jump. Hopefully in the future Microsoft changes course over what most people would agree is not a regular update.
© Copyright IBTimes 2022. All rights reserved.
FOLLOW MORE IBT NEWS ON THE BELOW CHANNELS