Windows 10 Downloads Secretly Onto PCs: Microsoft Update Silently Steals Gigabytes Of Storage Space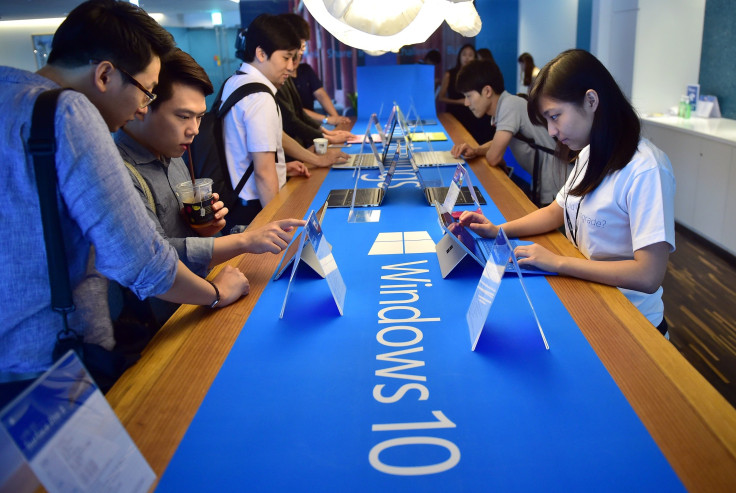 Microsoft has confirmed that it downloads Windows 10 files to computers just in case users decide to upgrade. The company wants to make the migration to Win10 as efficient as possible, but the files take up somewhere between 3.5 to 6GB of disk space.
The situation was first reported by an anonymous reader at The Inquirer, who found the "~BT" folder used for storing copies of Windows 10 had appeared on his system, despite the user not expressing any interest in upgrading.
"I know of two instances where people on metered connections went over their data cap for August because of this unwanted download," he said. "My own Internet (slow DSL) was crawling for a week or so until I discovered this problem."
Microsoft confirmed the problem in a statement to the publication. "For individuals who have chosen to receive automatic updates through Windows Update, we help upgradable devices get ready for Windows 10 by downloading the files they'll need if they decide to upgrade," the statement read.
The reader explained that the way to check whether Microsoft has done the same to your machine is to look for repeated failed instances of "Upgrade to Windows 10" in the Windows Update history, and a large folder called "$Windows.~BT."
It's not the first time Microsoft has got in hot water over secret Windows 10 transfers. Last month, it was discovered that the new OS was secretly communicating with Redmond, even if the user had turned on all privacy features and explicitly requested not to send data to Microsoft.
It is, however, an odd move for a company that has seen success with its release. Less than a month after launch, Microsoft announced the software was now running on over 75 million devices. Almost every country in the world has a device running Windows 10. With this level of user acceptance, why does Microsoft need to secretly download the upgrade?
© Copyright IBTimes 2023. All rights reserved.
FOLLOW MORE IBT NEWS ON THE BELOW CHANNELS