How To Tell If Apple Owes You A New iPhone 5 Battery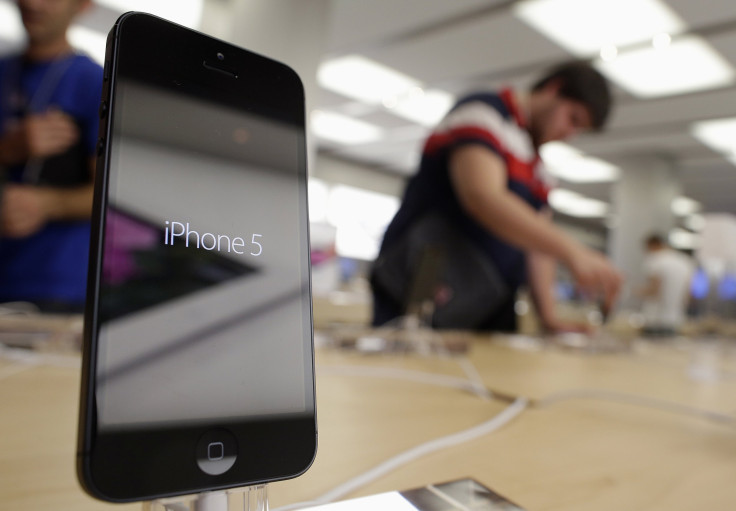 If you're currently using an Apple iPhone 5 and experiencing significantly shorter battery life, don't worry, it's not just you. The company has noticed and is offering to replace certain iPhone 5 batteries for free. But not all iPhone 5 units are eligible.
Apple Inc. (NASDAQ:AAPL) recently announced its battery replacement program for the iPhone 5 after discovering that "a very small percentage of iPhone 5 devices may suddenly experience shorter battery life or need to be charged more frequently."
Affected iPhone 5 models were sold between September 2012 and January 2013 and fall within a limited range of serial numbers, according to the Cupertino, California, tech titan.
Apple has set up a Web page where iPhone 5 users can check their eligibility for replacement batteries. For users to avail themselves of the replacement program, their iPhone 5s need to be in "working order" and experiencing short battery life symptoms. This means users who have iPhone 5s with cracked screens need to get the screens fixed first, since damaged screens could hinder the battery-replacement process. Users taking advantage of the program are also advised to back up all their data and turn off "Find my iPhone" before having their iPhone 5 serviced.
The company began replacing iPhone 5 handsets in the U.S. and China Aug. 22, and it will expand the program to all countries Aug. 29.
Apple iPhone 5 users who paid to have their batteries replaced before the company launched the program can contact its customer-support staff to obtain refunds.
A similar replacement program for the iPhone 5 was launched by Apple in April, after the company discovered an issue with the sleep/wake button on iPhone 5 devices manufactured through March 2013.
© Copyright IBTimes 2023. All rights reserved.