How Teresa Giudice Feels About Pal Dina Manzo Skipping Her Wedding Amid Rumored Feud: Report
KEY POINTS
Dina Manzo won't be attending her longtime pal Teresa Giudice's wedding in August, a report says
The bride-to-be reportedly has "no issue" with her close friend not attending the intimate ceremony
Rumors recently surfaced that Giudice and Manzo had a falling-out ahead of the wedding
Teresa Giudice's longtime friend and former "Real Housewives of New Jersey" co-star Dina Manzo won't be attending her wedding in August, a report has claimed.
But the 50-year-old reality star has "no issue" with Manzo, also 50, not coming to her big day, a source exclusively told Page Six Tuesday.
The unnamed tipster added that Giudice is "OK with it" because she "respects Dina's wishes and looks forward to celebrating with her in the future."
Giudice and Manzo have remained good friends outside of the reality series. The former even proudly shares their reunion photos on her Instagram every once in a while.
In one post, she called Manzo an "angel" when they bumped into each other in California.
"Good friends are like angels, you don't need to see them to know that they are always there," Giudice captioned a photo showing her and Manzo standing close to each other while smiling at the camera.
But just recently, rumors surfaced online about an alleged falling-out between the two. The rumor claimed that the two ladies had an argument over their partners, particularly Giudice's fiancé Luis "Louie" Ruelas.
Page Six's insider, however, shut down the rumors, saying they were untrue and noting that Ruelas still follows Manzo's husband Dave Cantin on social media.
"They remain as close as ever," the tipster said of Giudice and Manzo.
Manzo chose to skip the wedding because she does want to be filmed, according to the source.
"[There is a] very strong likelihood the wedding is being filmed," the source said. "Dina has made it clear that she does not want to be on camera, and Teresa is OK with it."
The insider's revelation may come as a shock to fans who have been following the "Real Housewives" star since Giudice previously said she won't be filming her nuptials for the show.
In April, sources familiar with the situation said Giudice was "on the fence" about filming her supposed private wedding in August for reality TV.
In an effort to keep her wedding private, Giudice even had to make some last-minute changes and send out new invitations after Ramona Singer accidentally leaked her original invite online.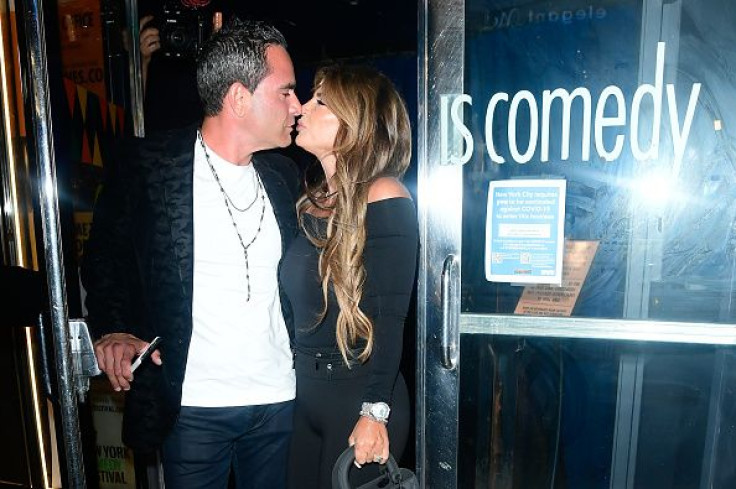 © Copyright IBTimes 2023. All rights reserved.