'How To Train Your Dragon' Live-Action Adaption: Everything You Should Know
Universal Pictures announced that the animated trilogy "How to Train Your Dragon" will get a live-action treatment and it is expected to release in March 2025.
The first installment of "How to Train Your Dragon" was released in 2010. It was helmed by directors Chris Sanders and Dean DeBlois who were also responsible for co-writing the first installment with Will Davies and Sanders.
The success of the first installment led to "How to Train Your Dragon 2" release in 2014 and this installment was single-handedly helmed by DeBlois. The same goes for the third installment, "How to Train Your Dragon: The Hidden World," which was helmed by DeBlois. It came out in 2019.
DeBlois is now all set to return as a director and writer for the upcoming live-action movie, which will release in theaters after two years, Deadline reported. The movie will also mark DeBlois' live-action debut and he will also serve as a producer on the flick alongside Marc Platt.
The plot of the live-action movie will remain the same as the original. The flick will revolve around a teenager named Hiccup who lives on an island where one needs to hunt dragons to survive. However, he becomes friends with one of the young dragons named Toothless.
Considering the live-action movie, the cast of the movie has not been announced yet.
"How to Train Your Dragon" earned an Academy Award nomination in the Best Animated Film category as well as in Best Original Score in 2011. So far, the franchise has earned more than $1.6 billion globally.
"How to Train Your Dragon" will be Universal Pictures' first animated franchise that will turn into a live-action movie.
If the movie gets successful, then the audience might get more live-action movies like "Kung Fu Panda," "Shrek" and "Puss in Boots" as they all come under Universal Pictures' animated company, DreamWorks Animation.
Although Disney has done the same previously with movies like "Pinocchio," "Beauty and the Beast," "Alice Through the Looking Glass," "The Jungle Book," "Aladdin" and "Maleficent: Mistress of Evil."
Looking at the box office numbers, Disney seems to be quite profitable in remaking its own animated movies into live-action and now, Universal Pictures is also seemingly following the same path.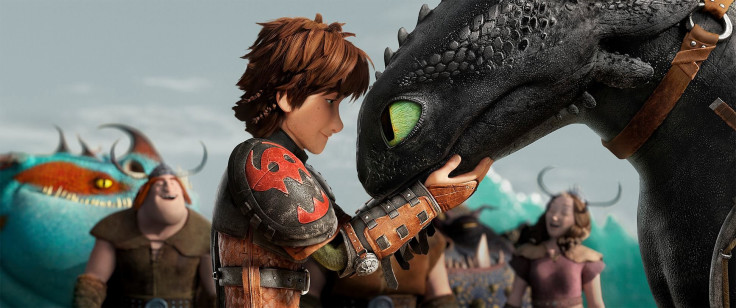 © Copyright IBTimes 2023. All rights reserved.