How 'Winds Of Winter' And Next Book Will Be Different From 'Game Of Thrones' Ending
"Game of Thrones" has already spoiled some of the events and plot lines of "Winds of Winter," and the upcoming final season is set to reveal the ending as well. However, the author of "A Song of Ice and Fire" series George RR Martin assured fans in a recent interview that the books will be different from the show.
The fans have been eagerly waiting for the next book in "A Song of Ice and Fire" series, which is the source material for the popular "Game of Thrones" TV series. It has been eight years since the release of the last book in the series, and the next one is still nowhere in sight. In a recent interview with Rolling Stone, Martin admitted that he has been "slow" with these books.
The TV series overtook the source material a few seasons back. The producers David Benioff and D.B. Weiss were able to continue the story based on the discussions they had with Martin about where the story is headed.
The ending of "Game of Thrones" will be based on what Martin told the producers five or six years back. " But there may also be changes, and there'll be a lot added ," Martin teased.
The changes in the TV series will especially be apparent in the non-essential characters. In a previous interview with Entertainment Weekly, Martin had said that the producers will come up with a lot of minor-character arcs on their own. The author also confirmed that there will be "important discrepancies" between the TV series and the books.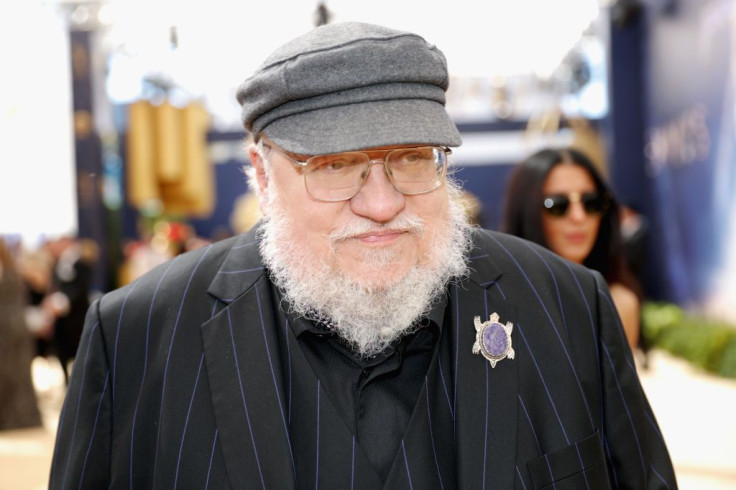 Talking about the future storylines in "Winds of Winter" and the last book in "A Song of Ice and Fire," Benioff pointed out that Martin "discovers a lot of stuff while he's writing." So, the upcoming books may be rich with different character, events and sub-plots that will not be featured on the show.
Martin has so far refrained from giving a date by which he will finish "Winds of Winter." He previously told The Wall Street Journal that he is hard at work to complete the book. The author has said that he will announce the completion of the book on his official blog.
© Copyright IBTimes 2023. All rights reserved.