Howard Stern Reveals Details About Jennifer Aniston-Justin Theroux Wedding, Says Jimmy Kimmel Officiated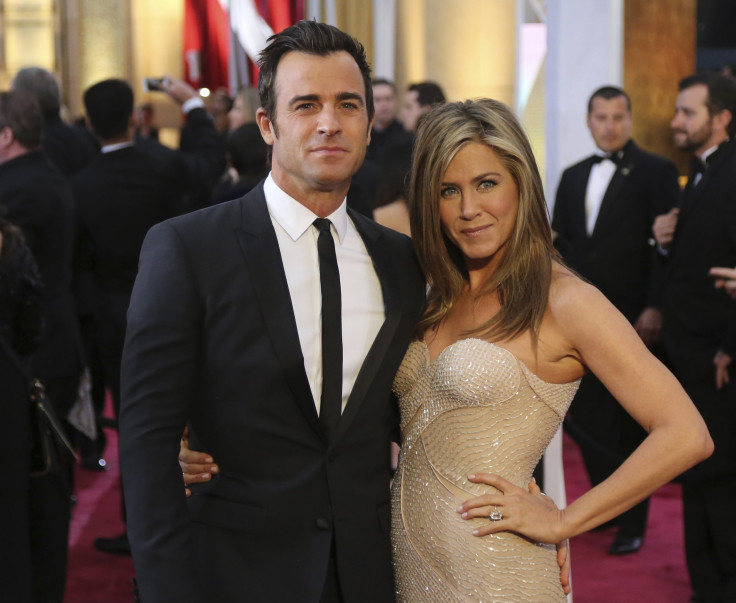 Not many details were known about Jennifer Aniston and Justin Theroux's secret wedding -- until now. Radio and television personality Howard Stern spilled the beans on his radio show saying that the couple was so secretive about the event that guests were even barred from carrying their cellphones.
On his radio show Monday, the 61-year-old said he knew about the wedding because Aniston and Theroux asked him to give a speech, according to a report by the Associated Press. He also said that Jimmy Kimmel officiated at the wedding -- in Los Angeles Wednesday -- and commended the late-night television host for a "beautiful job."
"They're so secretive that they even had the wedding on a Wednesday because nobody gets married on a Wednesday," he told his listeners, according to the Sydney Morning Herald.
Stern also talked about how the wedding was initially referred to as a birthday party. "It was always called a birthday party," he said. "Whenever you got an e-mail, it was a birthday party," he said.
The "Chandelier" singer Sia Furler performed at the wedding, Stern revealed.
About his speech at the wedding, Stern said: "I even said in my speech to them that if one of my daughters brought home a guy like Justin, I'd be very pleased."
Other noted celebrities at the wedding were Ellen DeGeneres, Whitney Cummings, Orlando Bloom and Aniston's "Friends" co-stars Courteney Cox and Lisa Kudrow.
Aniston, 46, who was previously married to Brad Pitt, began dating Theroux, 44, in May 2011. This is Theroux's first marriage.
© Copyright IBTimes 2023. All rights reserved.