How's Will Smith 3 Months After Infamous Oscars Slap Incident With Chris Rock?
KEY POINTS
Will Smith is doing well and always says everything is in divine splendor after the infamous Oscars slap
Mikayla Bartholomew said that it's always good to chat with her "King Richards" co-star
Smith won the BET Award for Best Actor, and "King Richards" won the BET Award for Best Movie
Will Smith is doing well months after the infamous Oscars slap incident with Chris Rock.
Smith's "King Richard" co-stars Mikayla Bartholomew and Saniyya Sidney graced the red carpet at the 2022 BET Awards Sunday. They spoke with Entertainment Tonight's Kevin Frazier, and Bartholomew gave an update about Smith, who won the BET Award for Best Actor but did not attend.
"Every time I talk to him, he always says everything is in divine splendor, ya know, so he's good," she told ET. "It's always good to chat with him."
"King Ricard" also won the BET Award for Best Movie.
Both Sidney and Bartholomew spoke about their film and their experience at the event. It was their first time attending a star-studded awards show.
"Our film was very special to us," Sidney told ET about their movie before adding, "and Venus and Serena [Williams] changed so many women's lives, our lives."
"To be Black in America right now is a very special and very specific experience, so to be able to be invited to culture's biggest night when we're part of [one of] culture's biggest films of the year is a great honor," Bartholomew said, "because we get to celebrate with our community. We get to, like, show up, be ourselves. It's almost like coming home to the cookout."
Smith shocked the world when he smacked Chris Rock on stage for joking about his wife Jada Pinkett Smith's bald head. Smith took home the Best Actor award that night.
The unexpected event became the highlight of the 94th Oscars, dividing the people on whether Smith's action in protecting his wife was reasonable or not. Some supported the "Men in Black" star while others felt it was out of line. The Academy of Motion Picture Arts and Sciences later released a statement about the issue apologizing to Rock and clarifying that it condemned Smith's behavior.
"Mr. Smith's actions at the 94th Oscars were a deeply shocking, traumatic event to witness in-person and on television," the Academy wrote via the Associated Press. "Mr. Rock, we apologize to you for what you experienced on our stage and thank you for your resilience [at] that moment. We also apologize to our nominees, guests and viewers for what transpired during what should have been a celebratory event."
The organization's spokesperson also said that it condemned Smith's action, and they started a formal investigation into the matter. In a letter, Academy president David Rubin and CEO Dawn Hudson condemned Smith's "unacceptable and harmful behavior," saying it overshadowed the celebration.
The Board of Governors ultimately decided that "for a period of 10 years from April 8, 2022, Mr. Smith shall not be permitted to attend any Academy events or programs, in person or virtually, including but not limited to the Academy Awards."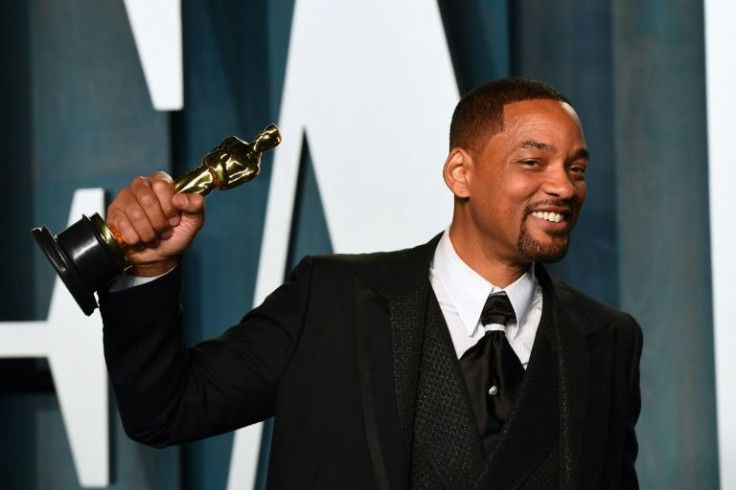 © Copyright IBTimes 2023. All rights reserved.