HTC 10 (HTC One M10) Availability, Price, Preorder, Release Date, Trade-In Deal Roundup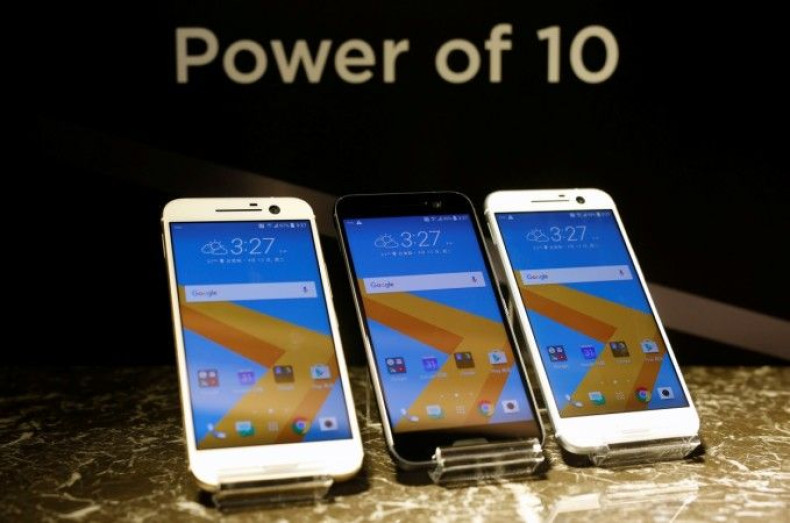 Verizon Wireless is now taking preorders for the recently launched flagship HTC 10, also referred as HTC One M10.
Speaking of release date, Verizon will start shipping the preordered HTC 10 from May 5 onwards. Following Verizon, Sprint will also be offering this handset starting May 13, GSM Arena reported.
When it comes to price, Sprint will be selling the HTC 10 smartphone for $0 down and $26 per month payment spanning 24 months. The full retail price specific to this carrier is unknown at this point.
However, Verizon has listed the full retail price of HTC 10 as $648 for the 32 GB variant. The other way is to purchase the handset by paying $0 down and monthly payment of $22.83 spanning 24 months.
It is worth noting that the installment plan of Verizon adds up to roughly $548, while the full retail price is $648. This is because the carrier has reduced the monthly installment payment to $22.83 from the original $27 for a limited period.
To top it all off, Verizon is also running a trade-in program. Potential buyers can get up to $300 for an old smartphone in working condition, when upgrading or adding a line with the carrier. Both new and existing Verizon customers are eligible for this offer.
Here is the procedure:
1. Add one of the smartphones listed below with monthly device payments to the shopping cart:
Samsung Galaxy S7
LG G5
Droid Turbo 2
HTC 10
iPhone 6s
2. Do not forget to complete the trade-in deal during checkout by clicking the "trade in old device" button. A new device trade-in page will pop up. Fill the old phone-related information.
3. HTC says within 5 days, buyers will receive a box to return the old handset. While new customers will reportedly be getting a VZW electronic gift card within 2 weeks, existing Verizon customers will apparently get an account credit within 1 to 2 billing cycles.
© Copyright IBTimes 2022. All rights reserved.