HTC One X vs Samsung Galaxy Note vs Sony Xperia Ion: Which AT&T LTE Phone is Best?
AT&T Ready for Massive LTE Lineup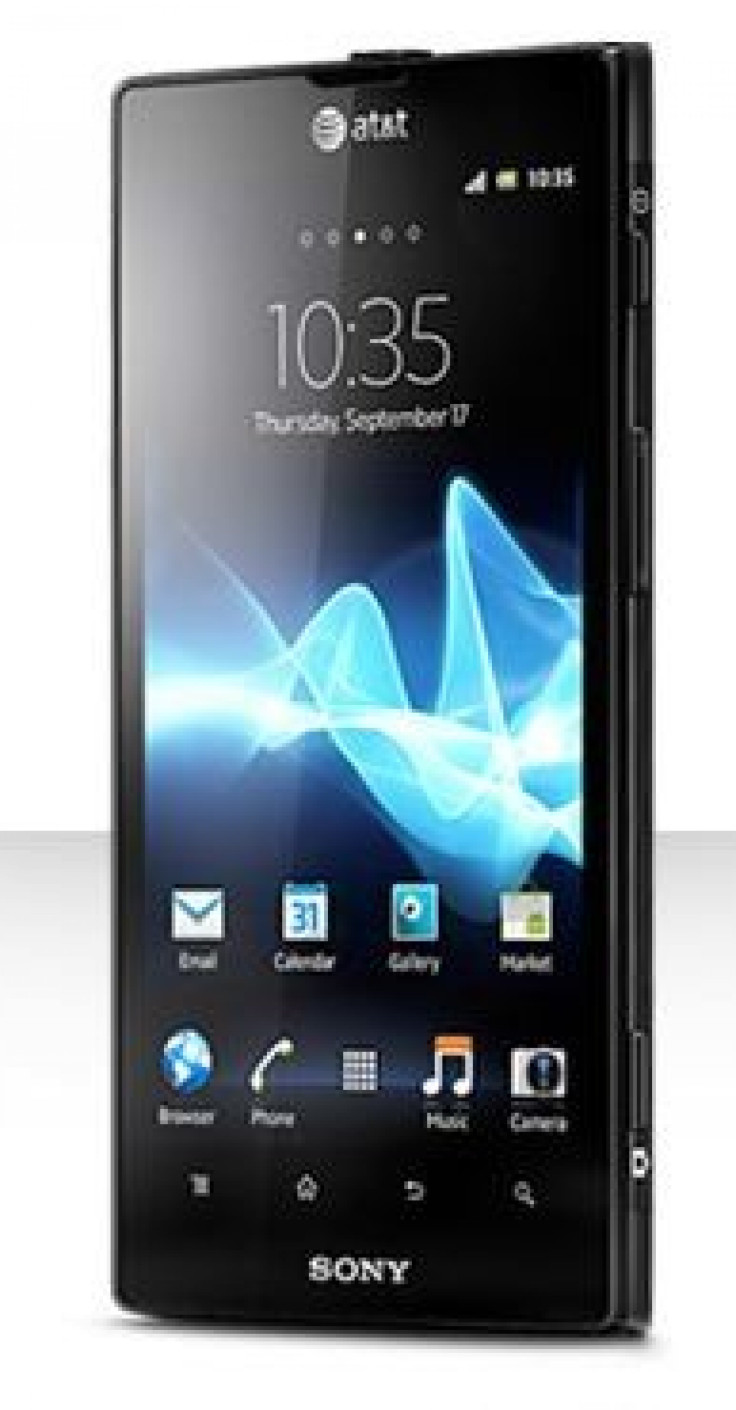 HTC, Samsung and Sony are all gearing up for new AT&T 4G LTE offerings, but so far there has been no dates given or prices announced for releases of the One X or Xperia Ion. HTC only announced the One X Feb. 27, however, so it's not surprising it won't be released for a while yet. But, the Xperia Ion was announced in early January at the Consumer Electronics Show. The Galaxy Note is already out, and it costs $300 on contract. It will be getting the Android 4.0 update starting by the end of March at the latest, too. That just leaves Sony as the lone Android 4.0 holdout because the HTC One X will debut with Android 4.0 already on board. There has been no announcement about when the Xperia Ion will get the update.
All three will be running on AT&T's high speed network, but the Galaxy Note, has the largest battery of the three, and it does perform well. That can sometimes depend on how you use your phone. But, the large screen combined with the LTE network are a powerful drain on the Note's huge 2,500mAh battery, and it seems up to the challenge. We'll have to wait for some hands on time with the One X before giving a definitive answer on this issue, but the processor in HTC's new flagship is supposed to be a minimal power user. Galaxy Note also has the largest screen of the three, and all three have excellent cameras and even include support for near field communications technology.
The Note also features a stylus, though Samsung calls it the S Pen, and it allows people to write on the 5.3-inch screen as if the Note were a pad of paper. In fact, a note pad can be opened on the Note from almost anywhere, and there's instant space there for drawing or writing. Hold the S Pen button (it's quite small, actually; the button, not the S Pen) and swipe up to simulate pressing the menu button. Also, tap and hold the screen with the S Pen to take screenshots. Samsung has added many other features with the S Pen, so try it out for yourself if you're thinking of buying a Note.
Sony's got the most ground to make up here, and the One X and Galaxy Note are tough competitors. Perhaps too tough, we think. The Xperia Ion has some nice features, and it is quite stylish, so perhaps coupled with the Sony name and a below $200 price tag will help it will do well (that's a hypothetical price). One of its best features is an accessory, however. That doesn't bode well. But if you like connecting your phone to an HDTV and USB-powered keyboard and mouse, the Sony Ion SmartDock has got you covered.
That brings us to the HTC One X, and it's aimed squarely at the Samsung model of Galaxy phones. The only thing that could hold the One X back is a $300 price tag, but we don't know how much it will cost yet, and we don't know how well the Galaxy Note is doing at the same price. It's not as big as the Note, but it has a beautiful 720p HD display, 32 gigabytes of storage and 25 gigabytes of free Dropbox storage included with the Sense 4.0 software. It even has MHL support in the micro-USB port, and that means the port acts as a standard USB port and adds HDMI support for connecting to an HDTV.
It's not a bad time to be an AT&T customer if you like new kit (as long as AT&T doesn't raise prices again before they come out). Tell us in the comments if you favor one of these devices and why.
MUST READ: iPad 3 Release Date March 7, 2012: iPad 2 Price Drops by $50 at Best Buy
MUST READ: ASUS Transformer Prime TF300: Mobile World Congress 2012 Top 10 Tablet Preview [PHOTOS]
© Copyright IBTimes 2023. All rights reserved.