HTC Vive, Oculus Rift, PlayStation VR: Virtual Reality Gaming Cost Comparison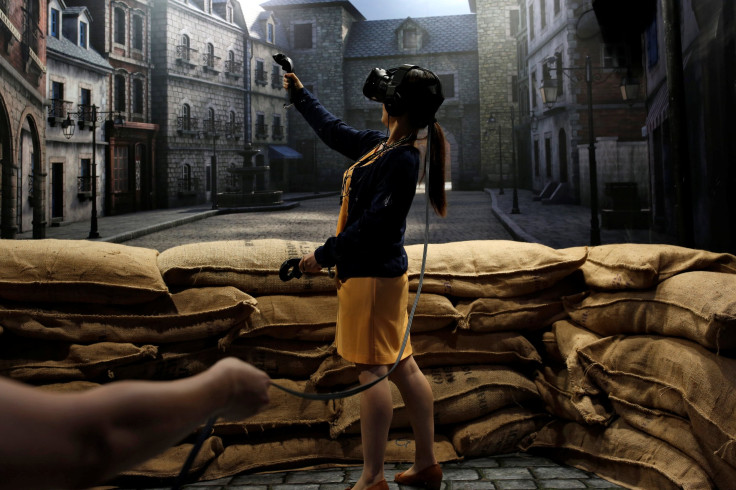 Have you been saving up to buy that virtual reality headset to take your gaming experience to the next level? Based on the price tag of the more popular ones currently available (if cost is a factor), the choices seem pretty clear cut, but is that all the spending there is to setting up the perfect VR experience?
Being an immersive technology, VR can be highly entertaining but also needs to be safe, and it requires hardware beyond just the headset. The costs for other things can add up to a big sum pretty quick. Here's a primer on the true ownership cost of VR headsets. Some factors are common to all the popular options currently available.
Space requirements: With the headset covering your eyes and the speakers next to your ears, the real world is cut off when using VR. So if you are in your living room and playing a VR game, evading sniper fire or chasing an enemy, the last thing you want is to trip over some furniture and knock out a tooth or two in real life.
Different headsets have different space requirements. HTC Vive is the only one that allows you a considerable amount of physical movement. It uses infrared sensors around the room (at least 6.5 feet by 5 feet) to map your physical presence and integrates it in the virtual space. However, that upside means you need to have enough clear space to be able to move around, something not available in most rooms in most houses. Making or adding that space can add to the cost.
Other headsets — Oculus Rift and PlayStation VR — don't require you to move around the same way as the HTC Vive, and therefore don't require as much space. However, they still need clear space between the sensor and the headset, and some more clear area a few feet all around you, in case you get excited even if seated and thrash your limbs around a bit.
Hardware requirements: None of the three headsets are standalone devices. HTC Vive and Oculus Rift work with a powerful computer rigged up to be a gaming machine. If you don't already have such a machine, getting a new one will cost anything upward of $1,000. Even if you have an existing gaming machine, it may need to be upgraded to support the VR headsets. In both cases, it is an additional cost.
There are also optional controllers, called Oculus Touch, for the Oculus Rift that cost $199 a pair. Working intuitively with your hand gestures, they heighten the VR experience and improve gaming quality.
PlayStation VR does not require a high-end gaming PC since it works in conjunction with the PlayStation gaming console. If you don't already own one of those, a new PS4 costs $300, but you will also need its camera unit and a set of controllers, none of which are included with the VR headset. The camera unit and the motion controller set both sell for $50, but there is also the slightly cheaper option of substituting the latter with a standard controller set for $15.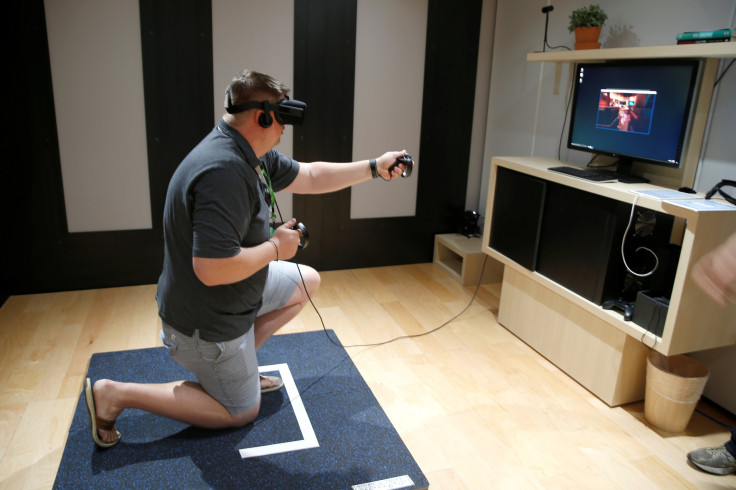 Connectivity, etc.: You will need cables to connect the various bits and pieces of hardware, and how you go about doing that will depend on not only which headset you choose to buy but also how you configure your gaming space. There are some costs that will be standard, though.
For the HTC Vive, you will need to install the infrared sensors, which need to be above your head to work properly. So you can mount them on the wall (mounts come in the package) or put them on top of some existing furniture in the room that is tall enough. They will need power supply as well. If you are playing in a different room from where your PC is, you will also need extension USB and HDMI cables.
If you are going with either Oculus Rift or PlayStation VR, and are doing most of your gaming seated, you may want to invest in a good quality gaming chair. A wireless keyboard and mouse to provide extra flexibility at an additional cost. There are a whole host of them to choose from, with chairs starting at about $200 and the input devices upward of roughly $20 together.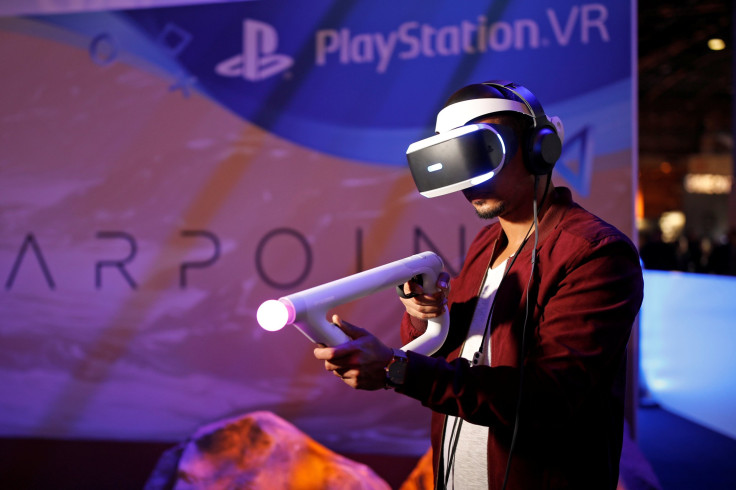 So there you have it. Add these costs to the basic cost of the VR headsets themselves and you have a better idea of how much your wallet will shrink by when it comes to actually playing a VR game. Just so you know, HTC Vive is the most expensive option at $800, followed by Oculus Rift at $600 and the PlayStation VR, which retails for $400.
According to a post on fixr.com — a website that offers cost estimations for remodeling — which takes the higher end of expenses to set up your VR gaming experience from scratch, HTC Vive weighs in at a heavy $2,225, the Oculus Rift somewhat lower with a $1,838 price tag while the PlayStation VR, without an expensive PC to go with it, comes in far lower at $1,099.
FOR FREE to continue reading
✔️ Unlock the full content of International Business Times UK for free
offer available for a limited time only
✔️ Easily manage your Newsletters subscriptions and save your favourite articles
✔️ No payment method required
Already have an account?
Log in
© Copyright IBTimes 2023. All rights reserved.