Huawei Releasing Smartphone With A Display Hole Instead Of A Notch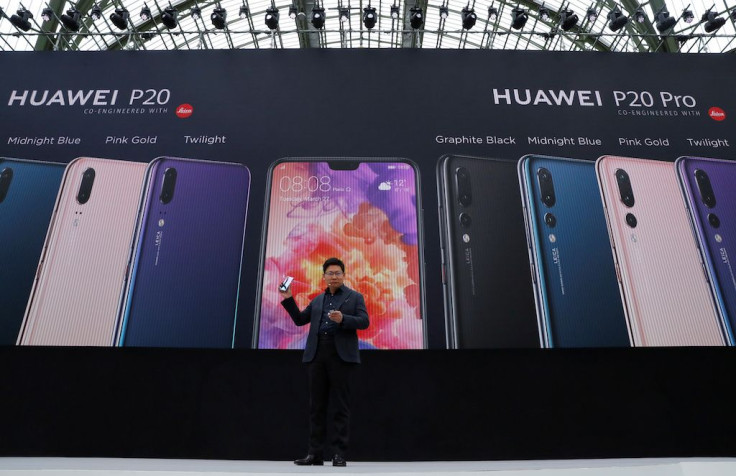 The notch has become a smartphone trend thanks to Apple's iPhone X. More phones are coming out with notched displays and some have already come up with software solutions to hide it. However, it looks like Huawei wants to get rid of the huge notch by drilling a small hole into a smartphone's display instead.
Sources say that Huawei will release a new smartphone in the fourth quarter of 2018 that will feature a 6.39-inch LCD display. The display of the phone is said to arrive with a hole in the LCD panel that would house the front-facing camera, according to the South Korean website ETNews. Apparently, this is Huawei's way of increasing the phone's screen-to-body ratio.
Huawei's solution would be entirely different from what Vivo and Oppo have already done. The Vivo Nex features a small pop-up camera to reveal the front-facing camera, while the Oppo Find X hides all three of its cameras through a sliding mechanism on its top edge. Huawei's solution doesn't require any moving parts and there's no risk of mechanical failure.
Although Huawei's plan to punch a hole in the LCD display would deliver a true all-screen experience, it may introduce a new problem. The front-facing camera would be completely surrounded by the the screen, as pointed out by Android Authority. Huawei's phone may not have a huge hole, but it would still have a portion of the display that would be unusable. This could give the smartphone a look that's still a little bit similar to the small camera notch that's on the Essential Phone.
ETNews also shared an illustration of what Huawei's device might look like. The illustration shows that the hole in the display will sit at the top portion of the handset. The device will still have a slim bezel on top to accommodate the speaker and the other sensors. Phone Arena also pointed out that the hole would still connect to the top bezel. The Huawei P20 and the P20 Pro both feature notches that were smaller than what's found on the iPhone X. Perhaps Huawei's solution isn't really to completely remove the notch, but to make it minuscule and unobtrusive.
The Korean publication didn't indicate what Huawei's upcoming phone will be called, but a leaked roadmap from last year did show that the company will release the Mate Pro and Mate Lite during the fourth quarter of 2018. It's possible the new design might be intended for one of the phones, but it could also be an entirely new device.
© Copyright IBTimes 2023. All rights reserved.