Huge 'GTA VI' Leak Gives Details Of Next-Gen Game
A new leak reveals a lot of details about the highly anticipated game "GTA VI."
A Redditor claims to have a lot of information about Rockstar Games' rumored latest entry into the "Grand Theft Auto" franchise, "GTA VI." While the leak itself should still be considered a rumor due to the fact that Rockstar hasn't announced anything yet, the leaker claims to have received it from two "very reliable" friends who worked from reputed game websites.
Big leak
The leak claimed that Rockstar has been working on "GTA VI" since 2012, a year before "GTA V" was released. The game is codenamed "Project Americas" and will put players in the shoes of a male protagonist -- an up and coming drug lord who has to start as a grunt, running errands and doing all sorts of stuff until he makes his way up to the top. The main character's name is "Ricardo."
The leak said the game is set in the 1970s to the 1980s, and is heavily influenced by Netflix's "Narcos." The map will feature Vice City and a new location based on Rio De Janeiro, Brazil. Some "linear missions" will take place in Liberty City. The leaker also claims to have heard of Cuba, but is unsure if the game will have a map based on it.
The upcoming game, the leaker said, will balance realism and arcade, and will place great emphasis on weather conditions including hurricanes, floods, and so on. Buildings and vehicles also change as the in-game year changes. That said, older classic and rare cars will fetch a higher selling price.
Players will be faced with a lot of subtitle reading as in-game characters will be speaking the local dialects. Characters in South America, for example, won't speak English as much as the people in Vice City.
The leak claims that unlike other "GTA" titles, weapons and other items will be placed inside the trunk of the player's vehicle, and players will only be able to carry weapons on their character's person. Weapons can't be placed on the back pocket. Armor, when worn, will also be visible now.
Interestingly and in line with other reports, the leaker claims that "GTA VI" will be for next-gen consoles only like the PlayStation 5 or Xbox Scarlett.
Confirmed?
The leaker claimed to have a friend who works for Rockstar. While that friend didn't leak this info to the leaker, the alleged Rockstar worker didn't deny or confirm anything. "Normally, if something is not true, he'll flat out deny, but here he just laughed and said "you know I can't talk about that stuff bro"," the leaker said. Time will tell if these details are true.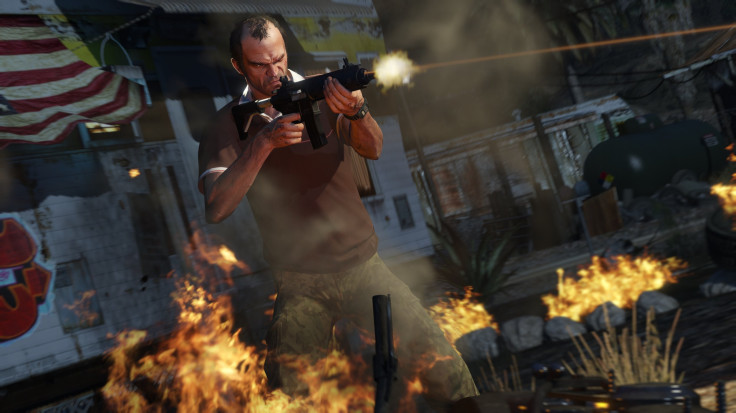 © Copyright IBTimes 2023. All rights reserved.
FOLLOW MORE IBT NEWS ON THE BELOW CHANNELS