Human Remains Found Inside Plastic Bag In NYC Apartment's Basement; Homeowner's Son Arrested
New York -- A plastic bag containing the decomposed remains of a person was found inside a Queens apartment in New York.
The homeowner stumbled upon what appeared to be a bag of human bones while cleaning the basement where his son lived. Cops arrested the man's son, and they suspect the remains could be that of the son's girlfriend.
Gilbert Legendre, 65, owns the house in Laurelton where the grim discovery was made Saturday. Legendre was cleaning the basement when he noticed a foul smell in the space. He lifted a plywood board and found a large hole that contained a plastic bag, police said. The decomposed remains of a person were found inside the bag, the New York Post reported.
Cops arrived at the scene after the homeowner informed the police. Legendre told investigators that he has a hunch about who the deceased individual might be.
The homeowner's son, Josh Legendre, who is in his 30s, was arrested and taken into custody, according to ABC7NY.
Investigators believe the body is "possibly" the suspect's girlfriend, who has reportedly been missing for the last four months.
Josh was charged with concealment of a human corpse and tampering with physical evidence.
"I didn't show what I found," Legendre told New York Daily News about his exchange with the police. "I just see something there and I just closed it back up and called them. I see something, maybe bones."
The homeowner was asked Sunday about his son's involvement in the deceased person's death. "Right now I'm just still having problems analyzing it, you know?" he told the outlet. "It's Father's Day. I'm just trying to see if I can wrap my head around this. My whole day is messed up."
Police sources said both the arrested son and his missing girlfriend suffer from schizophrenia.
Officials said the remains would be examined to identify the deceased individual's cause of death.
A similar incident was reported in April this year after a rental property owner in Florida found a decomposing body in his backyard. The property owner was cleaning the backyard when the remains were found near a fence several feet away from the house, Sgt. Steve Rudlaff with the Jacksonville Sheriff's Office said. Investigators said they were contacting past renters and talking to the neighbors to identify the body.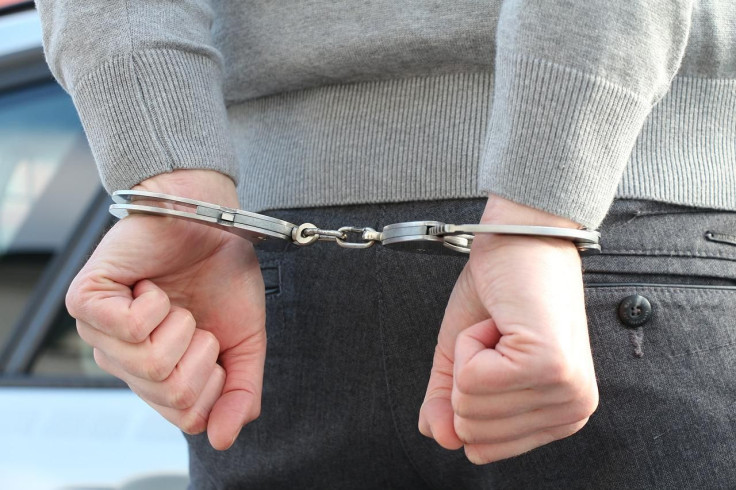 FOLLOW MORE IBT NEWS ON THE BELOW CHANNELS