Humble Beginning to Top Insurance Provider in the Nation: Mark Neilson is the American Dream
This article uses affiliate links, which means if you purchase products through these links, we may earn a commission. Click here to see our
T&C
. For licensing please click
here
.
American dream: freedom and the opportunity to achieve prosperity and success through hard work. And recent YouGovAmerica poll shows that the dream is alive, as 54% of surveyed US adults said they still believe the American dream is within their reach. More importantly, brave entrepreneurs pushing the boundaries of the impossible daily are living proof that when you put your mind to it, only the sky is the limit.
Mark Neilson is one of those entrepreneurs who clawed his way out of the mud and became one of the Nation's youngest top insurance providers. He grew up poor beyond imagination, where every day was a struggle not to just put a meal on the table but to survive. His mom worked all sorts of odd jobs to help support her husband, who worked as a commercial fisherman; hard-working and loving parents did everything they could to provide, but money was not easy to come by in Alaska at that time.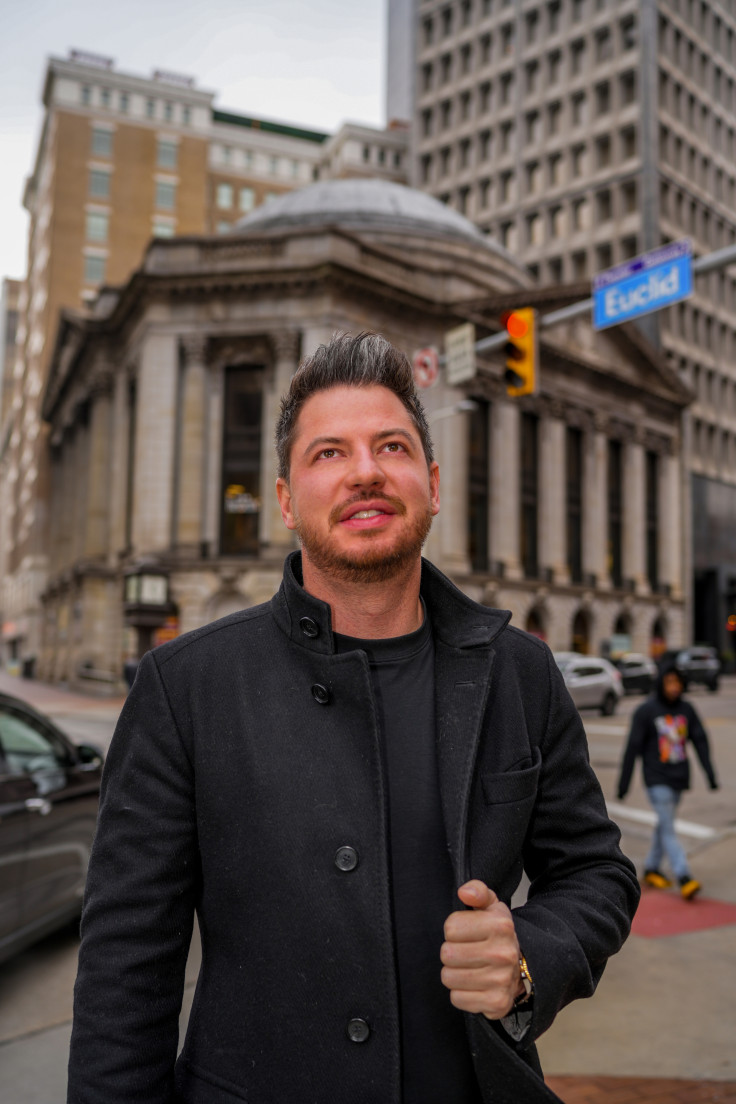 Neilson started pitching in as soon as he could. First, with a lemonade stand to earn a couple of bucks, then transitioning to a full-time job at a fireworks stand while he was barely 14. But whenever Neilson went to his bed inside a worn down and rusty trailer his family lived in, he could swear that the wind whispered through the cracked walls, "Tomorrow will be better."
Still, Neilson knew that he would have to fight tooth and nail for that better tomorrow, as he'd already learned the lesson – success isn't served on a silver platter for the likes of him. He was pumped up and ready to take over the world, but the times hit harder. It was just after the 2008's Great Recession, and people with almost perfect CVs were struggling to find a job, let alone Mark Neilson, whose CV was blank.
"I applied to every job on Craigslist I saw; bartending, driving, nursing, gardening, carpentry, you name it," says Neilson. "I got rejected on each one. But my spirits were still high, and then I came along with an ad for a position in a life insurance company. Beggars can't be choosers, right? So I went there to see if I could get the position."
And finally, his luck turned around; after months of search, Neilson got his opportunity. He was hungry to prove himself and starving to succeed. Even though he knew nothing, he was ready to learn. As Nielson explains, one of the qualities he owes to his success. "When we stop learning, we stop growing, which means we stop progressing," he says. "I spent days working until exhaustion, and when I would come home, half-broken from a hard day, I would study and read. I would go over that day's training lessons and read how to become better at interacting with people."
Neilson was never much of a person who liked to shoot the breeze, so his superiors only saw action. Getting a handle on the ropes opened many doors for Neilson, and he started rising through the positions and ranks. He first broke weekly, then soon after, a monthly record for the company's sales. Then came the Million Dollar Club, Gold Club, and the biggest prize Neilson set his eyes on - the Diamond Club. If there was a record, Neilson broke it, and with the Diamond Club quota, he became the first person to join that club.
But the top often becomes a lonely and desolate place without competition. Neilson reached Gold Club for seven times and was three times the top producer. Passion for success was waning, and he desperately needed a boost, a new challenge that would make him feel his craving at the start. He found it in the form of building his own business.
"Did I know it won't be easy? Yes. Did I want to try and build my business? Badly. But you have to start somewhere," says Neilson. "The first year was rough. It was a whole new game. There were many new things I had to learn, but I was quick to adapt. After we put the system into place and ironed the kinks, it was just a matter of scale."
Success isn't easy to come by, but Neilson is the living embodiment of the American Dream, proof that hard work pays off. And besides hard work, he explains that two other qualities a person needs to achieve their dream are a good attitude and willingness to learn.
"You must also be determined, self-motivated, and focused on your goal. Many people think when you are self-employed, you can do whatever you want; it does not mean you should," he says. "Show a great attitude, work hard and learn as much as you can daily. And eventually, you'll figure it out; everybody does. It's not rocket science; it's nothing crazy."
FOLLOW MORE IBT NEWS ON THE BELOW CHANNELS