Hundreds Protest Indiana's Religious Freedom Act As Discriminatory Against Gay People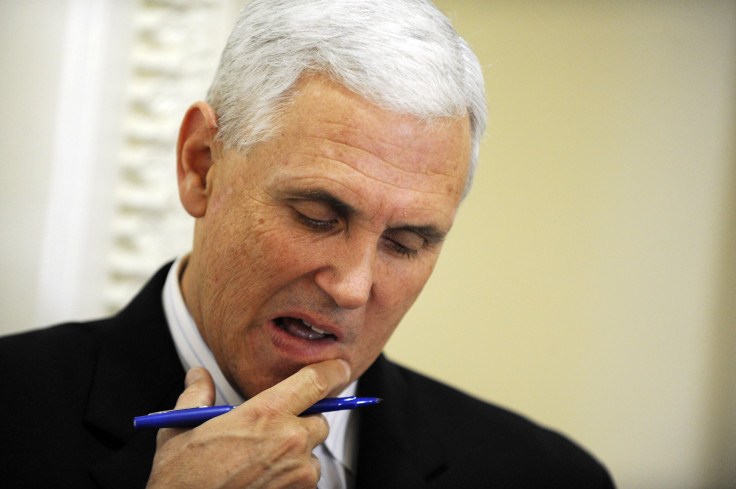 A rally outside the Indiana Statehouse in Indianapolis drew a crowd of hundreds Saturday, as opponents of the state's Religious Freedom Restoration Act claimed it legalized discrimination against LGBT people. Republican Gov. Mike Pence signed the bill into law Thursday. It prohibits the state and local governments from enacting laws that "substantially burden" people, groups and businesses from practicing their religious beliefs.
Supporters of the law say it keeps the government from forcing people to provide services to which they object because of their religion. For example, the law allows business owners who reject homosexuality, based on religious beliefs, to deny services to lesbian, gay, bisexual or transgender customers. Some critics have compared the Indiana law to the Jim Crow laws that permitted racial segregation in the South.
The protesters chanted for Pence's removal from office, and held signs that said "No hate in our state" and "I'm pretty sure God doesn't hate anyone," the Associated Press reported. The legislation is patterned after a federal act, and 16 other states have passed similar laws.
Meanwhile, Seattle Mayor Ed Murray announced Saturday a decision to prohibit the use of city funds for travel to Indiana. Murray said that Indiana's new law was discriminatory and "has no place in our city," according to a joint report from the Associated Press and KING-TV.
© Copyright IBTimes 2023. All rights reserved.