'Hunger Games: Mockingjay' Red Carpet Live Stream: When, Where And How To Watch Jennifer Lawrence, Liam Hemsworth And More At The London Premiere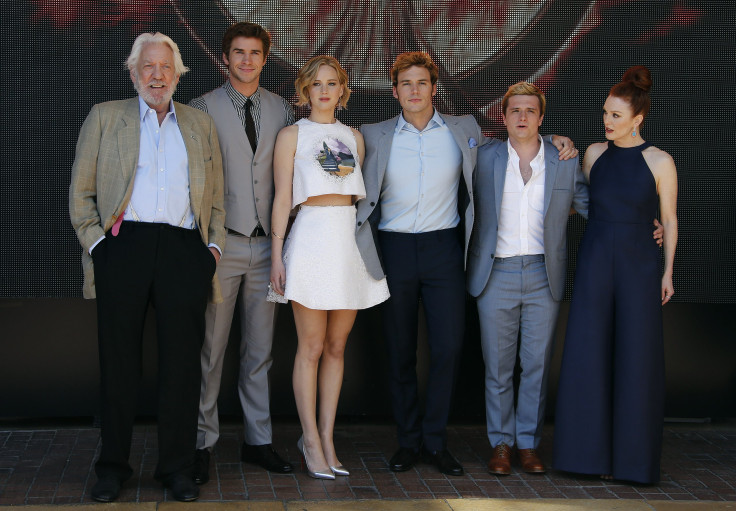 "The Hunger Games: Mockingjay, Part 1" is picking up steam ahead of its Nov. 21 release in the U.S. Fans have been treated to advanced ticket sales, several clips and trailers as well as numerous cast interviews about the upcoming film. For those who still can't get enough of all things related to "The Hunger Games" movies, however, they can live stream the film's red carpet premiere event in London on Nov. 10.
Yahoo Movies teamed up with Lionsgate U.K. to stream the event to fans worldwide. According to Yahoo, all the film's principal cast will be in attendance at London's Leicester Square premiere.
"Mockingjay, Part 1" stars returning cast members Jennifer Lawrence, Josh Hutcherson, Liam Hemsworth, Elizabeth Banks, Stanley Tucci, Donald Sutherland, Woody Harrelson and Philip Seymour Hoffman. Joining the cast for the third film will be Julianne Moore, "Game of Thrones" actress Natalie Dormer, Elden Henson, Wes Chatham, Evan Ross and more. The live stream begins at 12:30 p.m. EST (5:30 p.m. GMT) exclusively on Yahoo.
Following the events in "The Hunger Games: Catching Fire," Katniss Everdeen (Lawrence) finds herself as the symbol for a rebellion against the Capitol, led by President Snow (Sutherland). "Mockingjay" is the first of a two-part finale to the series that's based on Suzanne Collins' young adult novel trilogy of the same name. "Mockingjay, Part 2" is slated to hit theaters on Nov. 20, 2015.
Click here to watch the live stream on Yahoo.
© Copyright IBTimes 2023. All rights reserved.