Hurricane Florence Update: 2 Mental Patients Die When Van Drives Through Floodwaters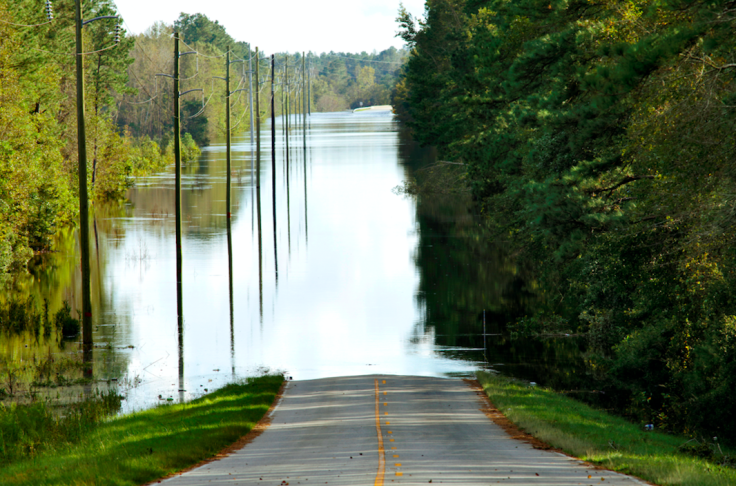 Two mental health patients died after a Horry County Sheriff's Office transport van they were traveling in drove through rising floodwaters in South Carolina. The news comes as death toll from hurricane Florence to 35 in three states.
Marion County Coroner Jerry Richardson said the van was in the water on Pee Dee Island Road just off of Highway 76. Despite efforts of rescue, the two patients could not be saved. However, the deputies in the van were rescued and taken to the hospital.
According to a source, the two patients — both females — were chained in the back of the van. They were being transported from Loris Hospital and Waccamaw Center for Mental Health to McLeod Health.
"The two deputies attempted to extricate the persons being transported. Despite persistent and ongoing efforts, floodwater rose rapidly and the deputies were unable to open the doors to reach the individuals inside the van," the sheriff's office said in a statement. "High water rescue teams arrived and were able to rescue the two deputies from the top of the van."
"At this time, the recovery effort is ongoing, and the transportation vehicle cannot be removed due to rising waters and dangerous conditions."
Horry County Sheriff Phillip Thompson stated, "Tonight's incident is a tragedy. Just like you, we have questions we want answered. We are fully cooperating with the State Law Enforcement Division to support their investigation of this event."
Twenty-seven people in North Carolina, six in South Carolina and two in Virginia were reported dead Monday due to flooding in the aftermath of Hurricane Florence.
The hurricane has dumped more than 30 inches of rain across North Carolina since it made landfall as a Category 1 hurricane Friday. Approximately 10,000 people are staying in shelters in North Carolina and first responders have reported rescuing and evacuating more than 2,200 people, Gov. Roy Cooper said in a news conference Tuesday.
Sixteen rivers are at major flood stage Tuesday with an additional three forecast to peak Wednesday and Thursday, Cooper said.
White House press secretary Sarah Sanders said Tuesday that President Donald Trump plans to travel on Wednesday to North Carolina, which bore a massive brunt of the powerful storm.
© Copyright IBTimes 2023. All rights reserved.