Hurricane Isaac 2012: Rescue Missions Under Way In Plaquemines Parish As Up To 60 People Are Reportedly Trapped In Homes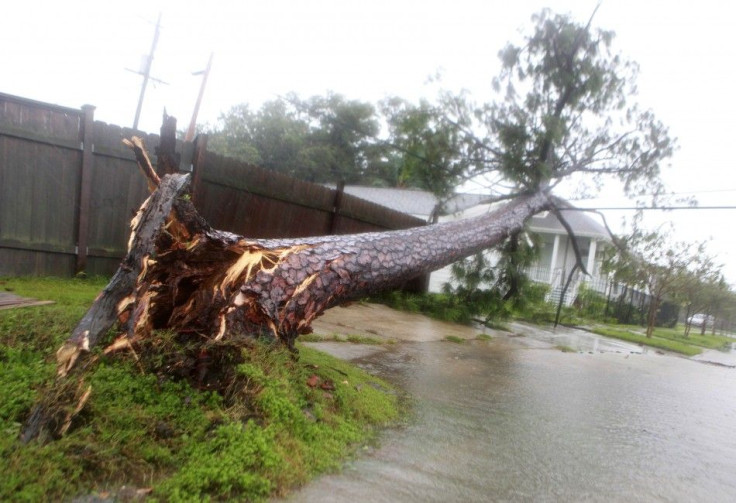 Rescue missions are officially under way on Wednesday morning in Plaquemines Parish, Louisiana where a surge of water overtopped an 8-foot levee, according to the local officials.
National Guard and other personnel are reportedly in the process of rescuing up to 60 people who are apparently trapped in their home, NBC reports.
"We have flooding, inundated four-to-nine feet in areas on that side of the levee," parish emergency management official Guy Laigast told the Weather Channel. "We've got homes that have been inundated. We have folks who are trapped in their residences."
"It's piling that water up on the east side of the Mississippi River," he added. "All that water is ponding up in that area and that's what's causing the overtopping."
The area of Plaquemines Parish, just south of New Orleans, had been under a mandatory evacuation order but only half of the 2,000 residents reportedly had left by Monday.
The surge has also reportedly flooded areas of the Mississippi coast with water rising several feet in some parts, authorities said. Weather Channel meteorologist Paul Goodloe reported a number of Biloxi Bay, Miss. homes to have been flooded.
"The entire stretch of U.S. 90 has been closed from the Bay St. Louis Bridge to the Biloxi Bay Bridge" due to flooding, he reported.
Richard Knabb, director of the National Hurricane Center told CNN that The heavy rains will persist "all day today, into tonight, into tomorrow."
As of 8 a.m. CT (9 a.m. ET), the eye of Hurricane Isaac was moving slowly at only 6 miles per hour and was centered about 40 miles southwest of New Orleans and about 15 miles east-southeast of Houma, Louisiana.
© Copyright IBTimes 2023. All rights reserved.