'I Am Jazz' Star Jazz Jennings On Weight Loss Goal: 'I Have To Feel Good Too'
KEY POINTS
Jazz Jennings feels beautiful regardless of her size
The reality star wants to lose weight for health reasons
Jennings' siblings planned an intervention of sorts to help their sister
Ahead of the second episode of "I Am Jazz" Season 7, Jazz Jennings opened up more about her weight loss goal in a new teaser.
The 20-year-old trans activist is serious about wanting to drop the extra pounds, but she insisted in the latest trailer for her family's reality show that she feels beautiful regardless of her size.
"I honestly feel beautiful every shape and size. I love my body the way it is," Jazz said in the clip released by Us Weekly ahead of Tuesday's episode.
Despite how she feels about her body, Jazz admitted that she's trying to lose weight "for health reasons." On the show, she recognized that the weight gain could lead to more serious problems for her in the long run, so she wants to address the issue before things get bad for her.
"I have to feel good, too, and I don't feel good with some of the foods that I have been eating," she said of her desire to change her lifestyle for the better. "I really am working on this weight loss so I can be healthier and more me."
In June, Jazz took to social media to reveal to her fans that she's gained a "substantial amount of weight" due to her "binge-eating disorder." At the time, she said she's not only addicted to food, but she's also obsessed with munching them in large quantities.
"My binging, along with an increased appetite I experience from some of the meds I'm on, has caused me to gain almost 100 pounds in a little less than 2 years," she added.
In another sneak peek at the upcoming episode of "I Am Jazz" Season 7, Jazz gets the support of her siblings in her journey to become more healthy ahead of her first school year at Harvard University.
In the trailer exclusively released by People, Jazz's siblings gathered around her to talk about a "vision square" they prepared for her as part of their planned intervention amid her weight problem.
"Jazz really needs to start pushing towards this healthier life, so hopefully with the help of this vision square, she's going to start really reaching her visions and goals by being consistent with these things," Jazz's brother Griffen, 23, said in a confessional.
"I've seen how she reacts to some really negative comments, I am a little bit worried of how she will respond," Griffen's twin, Sander, chimed in.
The clip then jumped to a scene showing Griffen, Sander and their eldest sister Ari, 26, talking to Jazz about the things that each of them has decided to focus on as they help their youngest sister transition into a healthier lifestyle.
According to the three, Ari will be in charge of guiding Jazz with her nutrition. Sander, who regularly shares his workout videos on social media, will be the "fitness/empowerment dude" in the team, while Griffen will be the one to create a schedule for Jazz and help the latter fulfill a consistent routine.
Even though her siblings only have her best interests at heart with their planned intervention, Jazz did not seem to feel that good about what they are trying to do with her.
"It does feel like I'm being put on the spot, having my siblings talk at me instead of to me, and I know everyone wants to help out but it's just such a personal struggle to break this cycle of negativity," she told the cameras, as seen in the trailer.
"I Am Jazz" Season 7 airs Tuesdays at 9 pm. EST on TLC.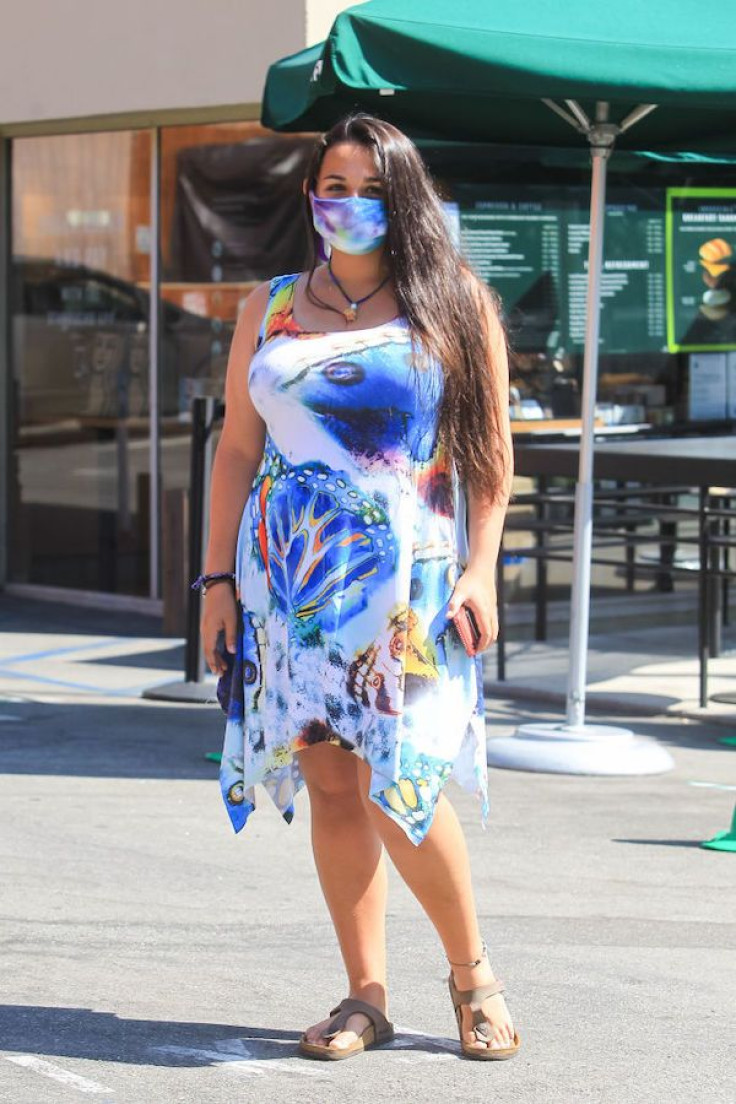 © Copyright IBTimes 2023. All rights reserved.