Ian Somerhalder Posts Photo Of 'New Girl' In His Life After Nina Dobrev Tweets About 'Food Baby'
Don't freak out just yet "Vampire Diaries" fans. Former on-screen, off-screen lovers Nina Dobrev and Ian Somerhalder may have taken to Twitter to mention "new girl's" and "babies" in their life post-break up, but it's not what you think at all.
After dating three years, the costars called it quits in May when they finished wrapping up the fourth season of their hit CW series. They are now in Atlanta to film the fifth season of the show, and the pair appeared to be friendly but moving on.
On Monday, 24-year-old Dobrev posted a photo of herself taking a break from shooting. "Brussel sprouts VS Coco shrimp? Uh Oh Spaghettio! Here I go again. Déjà vu #achillesheel #historyrepeatingitself I see a food baby in my near future."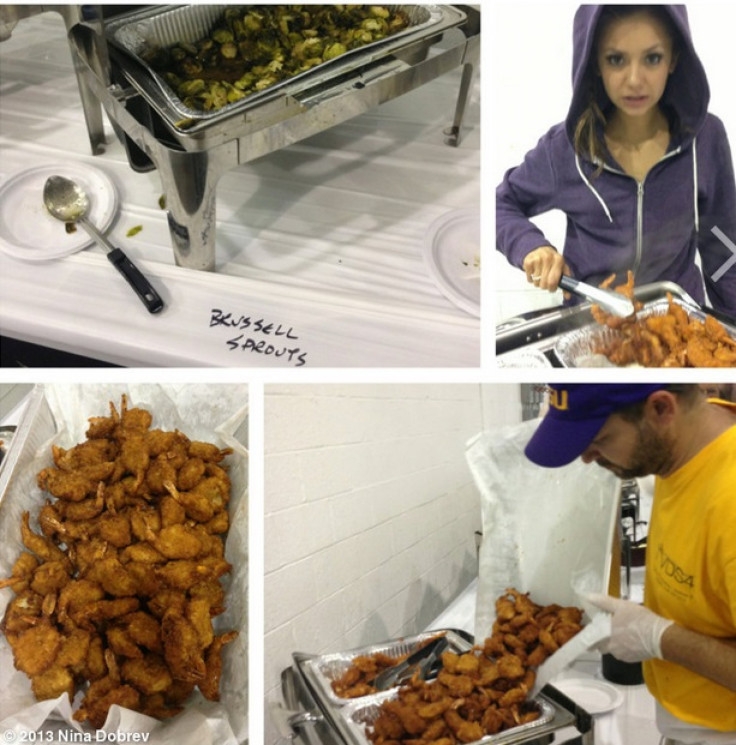 A "food baby" isn't the kind of baby "Vampire Diaries" fans were expecting the starlet to be tweeting about! And Somerhalder surprised his followers later when he tweeted about "my new girl." Somerhalder, who posted a photo of the new leading lady in his life, couldn't help but gush about her best qualities.
"My new girl. Rescued from traffic near the 'Vampire Diaries' stages just a few hours ago – so smart, so beautiful & charming – all a man could ask for in a girl – So happy together. Her name is Nietzsche … Photo by the one and only @thejram."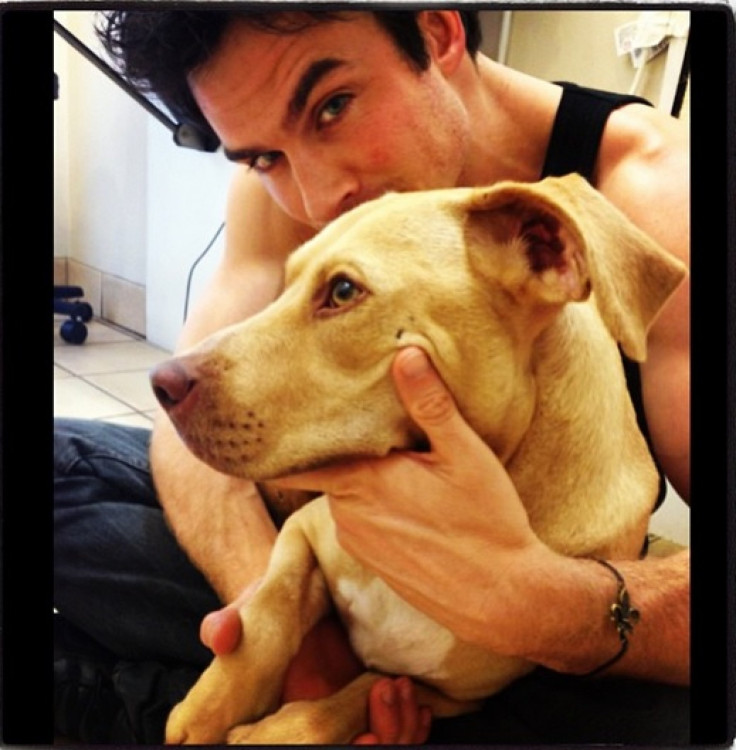 The misleading tweets from the two come a few days after the pair became the subject of some new romance rumors. A source close to Dobrev dished to Star Magazine that the actress was getting cozy with "Dancing with the Star" pro Derek Hough, brother of her best friend, Julianne Hough. The starlet previously dished to Us Weekly that she's in "no rush" to jump into her next relationship. Somerhalder, on the other hand, jokingly accepted a marriage proposal from a fan over the weekend.
© Copyright IBTimes 2023. All rights reserved.