IBM's Earnings Beat Estimates: Could They Be Tech Bellwether?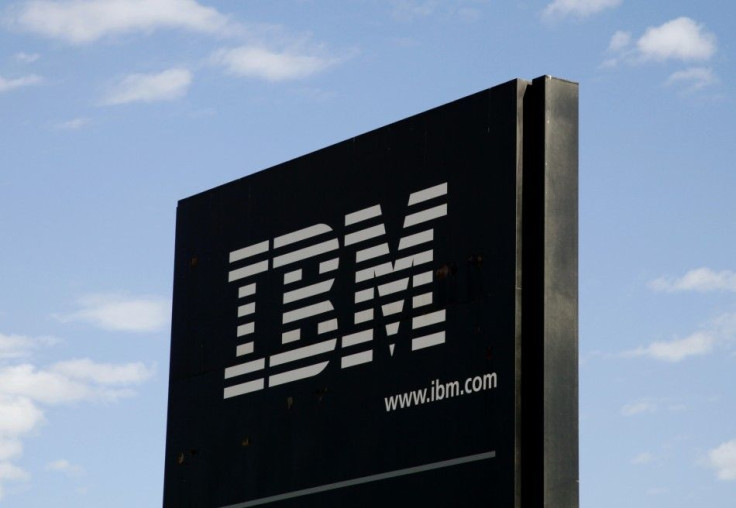 IBM, the No. 2 global technology company, reported third-quarter results that narrowly beat analyst expectations. They could be a bellwether for the entire technology sector.
Operating earnings rose 15 percent to $3.28 a share, about 6 cents ahead of estimates, while revenue gained about 14 percent to $26.15 billion, slightly below estimates.
Diluted earnings rose 13 percent to $3.19. IBM also boosted the full-year earnings outlook to at least $12.95 a share from $12.87.
IBM shares dipped nearly 4 percent in after-hours trading to $179.79. They had closed at $186.59.
IBM CFO Mark Loughridge began an investor call during which he cited terrific revenue growth for the company's most advanced Power servers, which operate the Watson supercomputer.
Shares of the Armonk, N.Y.-based computer services giant have gained nearly 30 percent this year and nearly 33 percent over the past 52 weeks. By contrast, shares of Hewlett-Packard, the No. 1 tech company by revenue have dropped 41 percent this year and about the same in the past 52 weeks.
Here's why IBM results are important:
They will indicate overall technology direction. Besides sales of computer servers and software, IBM is also one of the world's biggest technology service providers. As well, its in house semiconductor plants are among the world's largest and most efficient.
So if IBM is chugging on all cylinders, its performance may indicate where other leaders such as Intel, Microsoft and Texas Instruments are heading.
Results will indicate enterprise demand for technology. No longer in the consumer sector, IBM's computer services are essentially all sold to the enterprise sector, including governments worldwide. A key metric will be to see the pace of third-quarter sales, particularly in Europe, where there is great economic uncertainty, as well as demand for the fourth quarter, usually IBM's best.
IBM said Europe and Middle East sales rose 9 percent to $8 billion but were flat adjusting for currency. Americas revenue rose 7 percent to $10.9 billion, while Asia-Pacific revenue rose 10 percent to $6.5 billion, but only 1 percent adjusting for currency.
So far, enterprise rivals such as Oracle have already reported solid enterprise demand. IBM competes against Oracle in database, analytics and application software.
Cash and investments. IBM reported cash and investments around $11.3 billion, about $600 million less than the second quarter. This suggests what's available to buy other companies as well as for internal investment. Some of the cash went for share buybacks and higher dividend payments.
Another metric is how much of the cash is outside the U.S. because repatriation is expensive under U.S. tax law. That could indicate expansion abroad, as well as foreign investment. Most IBM cash remains outside the U.S.
IBM has recently indicated it plans to spend more on chip manufacturing in New York. During the third quarter, it acquired Algorithmics of Canada for $387 million as well as Britain's Intelligence Analytics for an undisclosed amount.
As well, IBM sold an important patent portfolio to Google. Google, in its third quarter announcement, didn't disclose their value. IBM didn't disclose them, either.
Management stability. While not expected, IBM could have announced plans for CEO and Chairman Samuel Palmisano, 60, who has been CEO since 2002. It's conceivable he could announce plans to step down next year. However, that was left for another day.
Compared to HP, which last month ousted its second CEO in 13 months, IBM has been extremely stable. A strategic management change of any sort could spell uncertainty for one of the world's bellwether enterprises.
Palmisano, with a background in IBM's services sector, succeeded Louis Gerstner, who rescued the company from near-bankruptcy in his tenure that began in 1992 and ended in 2002.
© Copyright IBTimes 2023. All rights reserved.