If Enthusiasm Matters, And It Does, Romney Wins
Opinion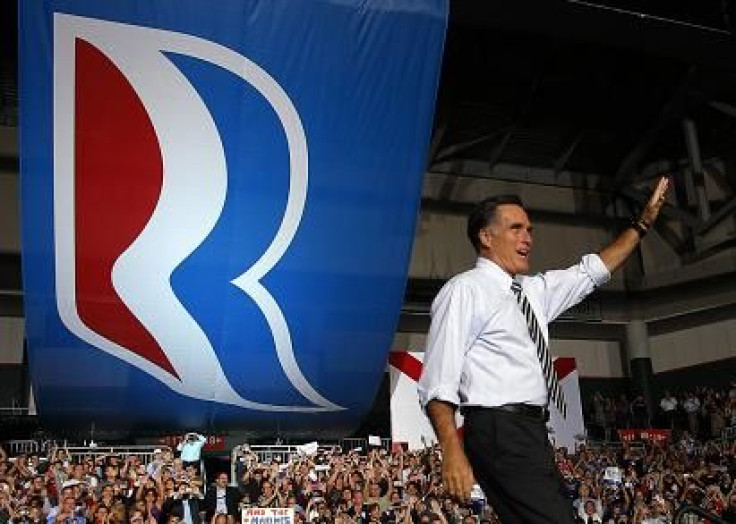 Over the course of the presidential election, much has been made of polling, but in an election as close as this, another barometer matters almost as much: the enthusiasm indicator. This metric will determine the election. With the enthusiasm indicator intangibles taken into account, I confidently predict "President Mitt Romney" will prevail.
Almost every poll has President Barack Obama and Gov. Romney in a statistical dead heat. The Gallup swing state poll has the two candidates tied with 48 percent a piece. On the other hand, the Real Clear Politics average within key swing states like Ohio, Colorado, Iowa, and New Hampshire show Obama with a narrow lead, but still polling below 50 percent.
The takeaway from a bird's eye view of the polls is that there simply is not a clear favorite. The election is too close to call using this metric alone, which is why I turn to the enthusiasm indicator.
The enthusiasm barometer takes into account things like crowd sizes at rallies, early voting numbers, expected voter turnout and newspaper endorsements. Together, they give us a read on a candidate's momentum, and this is key. After all, polling alone fails to take enthusiasm into account.
For instance, America Research Group's Ohio poll has Obama leading Romney among likely voters 49 to 47 percent. In the ARG poll, as in most polls, voters are asked via phone which candidate they intend to vote for on Election Day. But part of the problem with this is that it's easy to say via phone that you intend to vote, the action of voting, however, is not quite as simple.
What if there's a two-hour voting line at the polling location? What if something comes up at work? What if there's a bad thunderstorm? Only the most passionate and committed will vote, and that's where the enthusiasm metric comes into play.
It measures the passion and wherewithal of each candidate's supporters. In short, it tells us which side will vote at any cost. In 2008, Obama had the enthusiasm factor. Not this year. This year, the indicator is strongly in favor of Romney, and that could mean everything.
Take crowd sizes. Attendance at Obama rallies are down significantly from 2008. Just last week, Breitbart reported that the president "drew crowds of 2,600 in Green Bay, Wis., and 4,500 in Las Vegas, Nev., a far cry from the nearly 80,000 people who showed up for a campaign rally of his during the last week of the 2008 campaign in Fairfax, Va."
This time last election, Obama was drawing crowd sizes of 15,000-30,000. Romney, on the other hand, has had the largest rally to date; on Nov. 2 he drew more than 20,000 supporters. New York Times reporter Mark Lander summed it up quite nicely when he described Obama's crowd sizes as "not impressive."
Early voting reflects the enthusiasm seen in Romney's crowd sizes. Gallup reported Romney leading Obama in early voting, 52 percent to 46 percent. And in swing states across the board, Obama's early voting numbers are down.
In Ohio, specifically, early voting among Democrats is down 181,275 and up among Republicans by 75,858. In 2008, Obama held an 11-point advantage in battleground states; he now holds a mere six-point advantage, which effectively erases his margin of victory just four years ago.
Lower early voting numbers could prove devastating for Obama. Democrats rely heavily on early voting as Republicans are more likely, and expected, to turn out in higher numbers on Election Day.
Gallup polling shows Republicans with a three-point advantage in turnout on Tuesday.
"This is a 15-point swing towards the GOP from 2008 … By comparison, in 2004, when Bush won re-election, the electorate was evenly split, with each party getting support from 48% of likely voters," Breitbart's Mike Flynn wrote. These numbers just might prove to be the death knell for Obama's re-election prospects.
Newspaper endorsements also signal a newfound Republican enthusiasm. Even though Obama leads 35-29 overall in endorsements by the 100 largest newspapers, Romney is winning among swing state papers, 14-5. Romney leads Obama in Florida, Virginia, Wisconsin, Colorado, and Iowa. He trails Obama by just one endorsement in Ohio.
"If you're an undecided voter, wondering which way to go, in, say Ohio … your crucial opinion might be swayed by, say, who the Cleveland Plain Dealer or Cincinnati Enquirer thinks should win. If that was the case, Romney should be icing the champagne right now," Dan Bigman wrote for Forbes.
Taken together, crowd sizes, early voting, voter turnout and newspaper endorsements all seem to signal that the enthusiasm indicator breaks strongly in favor of Romney. The polls are deadlocked. Enthusiasm will make the difference. And it will make the difference when it pushes Romney over the top and into the White House.
Tuesday's election was Obama's to lose. Respectfully, Mr. President, consider it lost.
Kayleigh McEnany is a writer and political activist who graduated from the Georgetown University School of Foreign Service and studied at Oxford University. She is the founder of www.RealReaganConservative.com. She writes every Tuesday for the International Business Times.
FOR FREE to continue reading
✔️ Unlock the full content of International Business Times UK for free
offer available for a limited time only
✔️ Easily manage your Newsletters subscriptions and save your favourite articles
✔️ No payment method required
Already have an account?
Log in
© Copyright IBTimes 2023. All rights reserved.