Iggy Azalea Talks Second Album 'Digital Distortion,' Teases Female Feature In New Single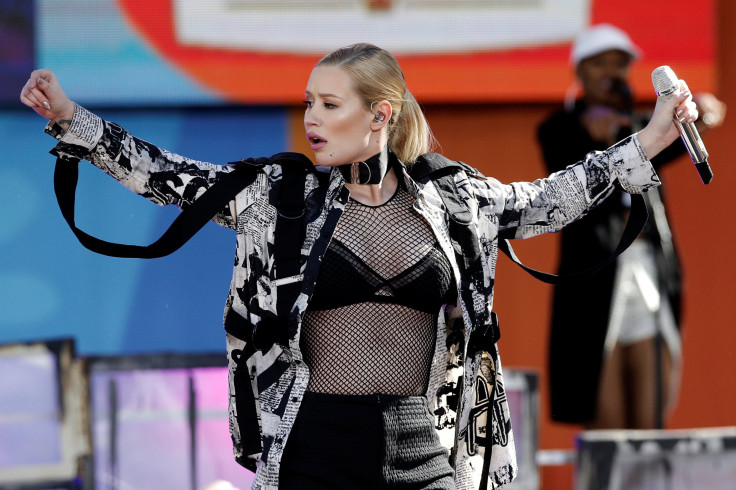 Iggy Azalea has teased a few details about her long-gestating sophomore album, "Digital Distortion."
In an interview with an Australian radio show, the rapper said the LP has been done for months now, but she hasn't released it yet because of her stint as a judge on "X-Factor Australia." Azalea (real name Amethyst Kelly) also said that she will release the album next year.
Aside from the release date, Azalea also offered a tiny detail about her new single. "I'm going to put my single out, which has a feature on it, a girl singing with me," she said. "So that will be in January. I am really excited."
It appears that the rapper is going the same direction as she did in her biggest hits, "Fancy" and "Black Widow," which both featured a female singer. The first one featured Charli XCX, while the latter featured Rita Ora.
Azalea decided to put the release of her album on hold in order to join "X-Factor." The rapper's break-up with basketball player Nick Young also factored in the delay.
Speaking about what to expect from the record, Azalea told Las Vegas Weekly: "I didn't make a collaboration-heavy album this time around. The only collaboration on the album is with rapper YG, who I worked with on my first mixtape. And maybe one or two other rappers on some remixes."
Azalea announced that she is working on a new album in October 2015, according to Billboard, a month after she and mentor T.I. cut ties. T.I. admitted that he decided to drop his association with the rapper when she showed how misinformed she was about the history of hip-hop. T.I. also said that he tried to dodge bullets for Azalea, but she didn't take his advice. Still, the "No Mediocre" rapper wished Azalea the best on her career.
The upcoming record is Azalea's follow-up to 2014's Grammy-nominated "The New Classic."
© Copyright IBTimes 2023. All rights reserved.