Iggy Azalea Thanks Her Lady Parts For GQ Australia's Woman Of The Year Award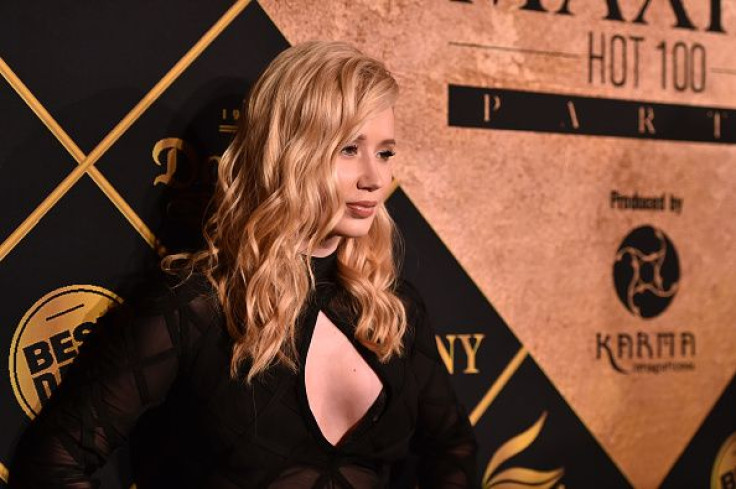 "Beg For It" rapper Iggy Azalea was crowned GQ Australia's Woman of the Year Tuesday and she's proud of her new title. Since everyone gave funny acceptance speech, she thanked her lower lady parts for the award.
"This is amazing to me, I've got the best vagina in the world. How do you say no to that ... you don't," she said during her acceptance speech Tuesday. "I didn't know everybody was going to have such hilarious speeches and I didn't prepare anything foolishly. Thank you GQ for this award. I have won a lot of awards over the last few years but this one means the absolute most to me because I can finally say I have an award winning vagina."
She continued to elaborate about her genitals to GQ backstage. "I'm excited [about my award]. I like to call it 'Vagina of the Year' though. I don't know why it cracks me up, I just think it's funny to reduce myself down to a vagina sometimes. 'Vagina of the Year' is a big achievement, number one Australian p----," she said. "People won't get the joke, but it's funny because [in the media] women are reduced to vaginas. Some days I'm a vagina, others I'm a human."
Even though Azalea, 26, was born in Australia, she moved to Miami in 2006 when she was 16 years old. Now, the Aussie rapper calls Los Angeles home. "I don't know why people got so offended as it's not my home," the blonde rapper said about leaving Oz Tuesday. "I don't miss Australia. Emigrating when you're a kid is a defining moment of your life."
Azalea, who is rumored to be dating rapper French Montana, was criticized after posed next to a bejeweled elephant on Instagram last week. Some accused her of animal cruelty. The rapper didn't respond to her naysayers. French Montana, on the other hand, said he loves animals Wednesday.
Follow me on Twitter @mariamzzarella
© Copyright IBTimes 2023. All rights reserved.