Illegal Immigration 2015: Asylum Seekers In US Worry About Obama's Executive Actions For Undocumented Immigrants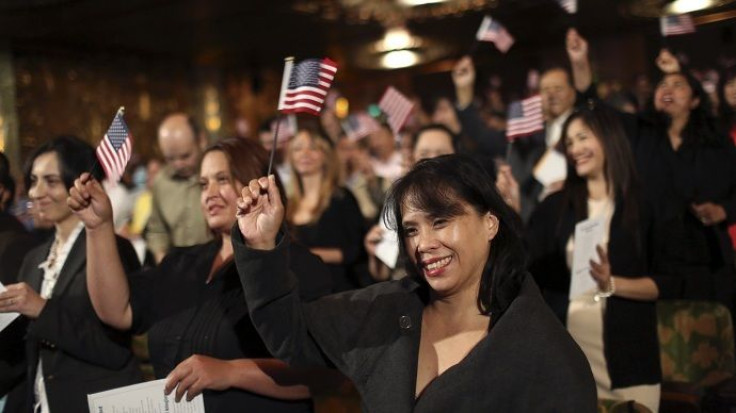 When President Barack Obama's executive actions on immigration take effect this week, there will still be tens of thousands of backlogged applications for people seeking asylum in the U.S. The excess of applicants is expected to worsen with the ongoing crises in Syria, Iraq and Ukraine. That outlook has caused some to worry that they'll be less of a priority behind the several million undocumented immigrants who will be eligible for the expanded Deferred Action for Childhood Arrivals program, which begins Wednesday.
At the start of 2015, the backlog in the nation's asylum system was 73,000 cases, the Philadelphia Inquirer reported. About 4,000 cases were added in the final 60 days of 2014. U.S. Citizenship and Immigration Services, the agency that handles asylum and immigration applications, announced last week that it hired 175 new asylum officers, bringing the total number to 448. USCIS also said it was abandoning an out-of-order approach to processing applications: With some exceptions, the agency will now process cases in the order in which they were received.
In a statement released last week, a USCIS spokesman attributed the high accumulation of still unprocessed applications to "the humanitarian situation on the southern border ... and the recent influx of migrants attempting to cross into the United States unlawfully." Asylum applications have also doubled since 2009, the spokesman said. But even with the added manpower, some immigration attorneys say the USCIS would need two years without new cases to process the backlog.
Asylum expert and Temple University law professor Jaya Ramji-Nogales told the Inquirer that the surge of refugees worldwide, including a recent decision by officials to prioritize women fleeing domestic violence, had also contributed to the strain on the system. Obama's executive actions defer deportation actions for 5 million undocumented immigrants who are the parents of children born in the U.S. However, it's not clear how much overlap exists between illegal immigrants and asylum seekers.
© Copyright IBTimes 2023. All rights reserved.