Immigration Reform: US To Give Work Permits To Spouses Of Foreign Tech Workers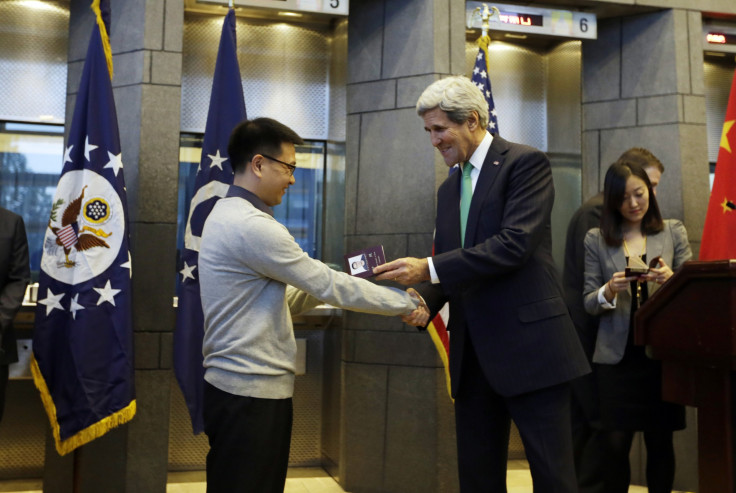 The spouses of foreign tech workers will soon be able to apply for work permits of their own, the U.S. government said on Tuesday. The move is intended to make it easier for families stuck in the long process of attaining a green card to transition into living and working in the U.S.
The new rules issued by the Department of Homeland Security will apply to the spouses of workers who hold H-1B visas. The rule change is expected to affect nearly 180,000 people in the next year. After that, the change will affect 55,000 people annually in subsequent years. The rule change will go into effect on May 26.
"The inability of those spouses until now to apply for employment, to seek and obtain employment, has imposed in many cases significant hardships on the families of H-1B visa holders," said Leon Rodriguez, director of U.S. Citizenship and Immigration Services, according to Reuters. The rule change will help American tech firms recruit and retain foreign workers who might otherwise leave the U.S. to work in countries where their spouses would also be able to, Rodriguez said.
Tech leaders across Silicon Valley, from Facebook's Mark Zuckerberg to Yahoo's Marissa Mayer, have been pushing for reform like this for years, arguing that these visas will give the industry a short-term solution for the talent shortage it currently faces.
The rule change is part of a broader package of immigration reform executive actions announced by President Barack Obama in November. As a protest of Obama's immigration orders, Congress is now locked in a debate that threatens to leave the Department of Homeland Security with no new funding.
© Copyright IBTimes 2023. All rights reserved.