Immigration: US Border Crisis Prompts Obama To Open More Detention Centers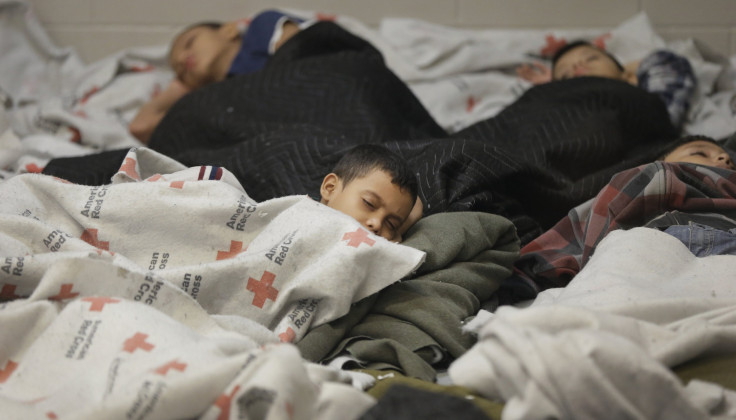 The White House carefully stopped short of calling it a "border crisis," preferring the term "urgent situation." But with tens of thousands of Central Americans, including 52,000 unaccompanied children, crossing into the U.S. since late last year, the Obama administration announced Friday it will open new family detention centers and move administrative judges to the southwest border to deal with the rise in immigration cases.
"The Department of Justice and [Department of Homeland Security] are taking additional steps to enhance enforcement and removal proceedings," the White House press secretary's office said in a news release. "We are surging government enforcement resources to increase our capacity to detain individuals and adults who bring their children with them and to handle immigration court hearings – in cases where hearings are necessary – as quickly and efficiently as possible while also while also protecting those who are seeking asylum. That will allow ICE to return unlawful migrants from Central America to their home countries more quickly."
Since last October, Immigration and Customs Enforcement has removed more than 47,000 Guatemalans, 37,000 Hondurans and 21,000 El Salvadorans who were in the U.S. unlawfully, comprising about 29 percent of all ICE removals. According to the Los Angeles Times, 52,000 unaccompanied children from Central America were caught crossing the border from October to June 15. Another 39,000 adults with children were caught.
Vice President Joe Biden was on his way to Guatemala on Friday to address the situation and spoke on the phone to Honduran President Juan Orlando Hernández "to discuss a regional strategy to address the influx of unaccompanied children coming from Central America to the U.S.-Mexico border," the White House said.
"The vice president previewed his meeting in Guatemala with the presidents of Guatemala and El Salvador, as well as representatives from the governments of Mexico and Honduras, to discuss the urgent humanitarian issue. He asked President Hernández to work in close cooperation with other regional leaders to develop concrete proposals to address the root causes of unlawful migration from Central America," the White House statement continued. "The vice president also reiterated that arriving migrants will not qualify for legalization under proposed immigration reform legislation or deferred action for childhood arrivals (DACA)."
House Speaker John Boehner, R-Ohio, called on President Barack Obama to send the National Guard to the border and blamed the president for the situation in a letter sent Friday.
"The policies of your administration have directly resulted in the belief by these immigrants that once they reach U.S. soil, they will be able to stay here indefinitely," Boehner wrote.
The Obama administration said sending in the National Guard isn't a viable option.
"The question before us is how can we make the process more efficient given the surge in the number of individuals who are being apprehended, and how can we address those individuals in terms of their humanitarian claims for relief," said Deputy Secretary of Homeland Security Alejandro Mayorkas, according to the Times. "That is not a process in which the National Guard is involved."
© Copyright IBTimes 2023. All rights reserved.