Impala Platinum to Restart Rustenberg after Illegal Strike Ends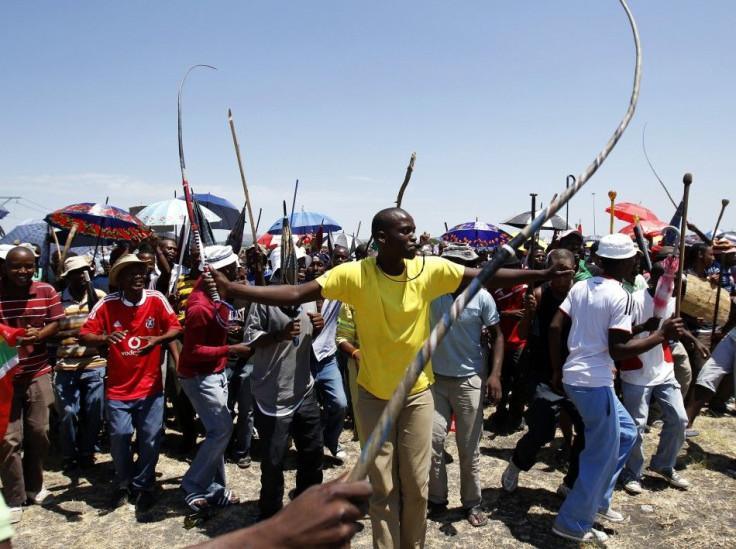 (REUTERS) -- South Africa's Impala Platinum Holdings Ltd. said Friday an illegal strike at its key Rustenburg operation has now cost it 120,000 ounces in lost platinum group metals production, which equates to 2.4 billion rand ($322 million) in lost revenue.
Johan Theron, a senior executive at Implats, also told Reuters the operation was still set to reboot next week as almost 15,000 mineworkers have been rehired, but it remained unclear when full production would resume.
I don't know how long it will take to get back to steady state production, Theron said.
Our intention is to open all shafts but we will not be putting people back in all areas. Our focus is to get the productive areas up and running first and evaluate the restart of the more marginal areas later, he said.
Implats' Rustenburg operation is the world's largest platinum mine and the initial output target for this financial year was around 915,000 ounces.
What started as a dispute over bonuses awarded to only part of the workforce ended as a battle for union membership between the National Union of Mineworkers and a smaller rival, the Association of Mineworkers and Construction Union.
Thee people have died during the strike.
The company originally dismissed 17,200 workers for participating in the illegal strike which lasted for around six weeks, and has said it can only now rehire 15,200 because of lost operational capacity.
Implats is the world's second largest platinum producer and accounts for about 25 percent of global supply of the precious metal. The Rustenburg stoppage is a key reason behind a spike of more than 20 percent in the platinum price in the year to date.
© Copyright Thomson Reuters 2023. All rights reserved.