The Inappropriate Thing Prince Philip Reportedly Said About Queen Elizabeth
They've been married for over 70 years and there's been plenty of times that he has been known for making jokes and comments that have alternately made his wife laugh or upset her greatly. However, sometimes Prince Philip has reportedly made others uncomfortable with the things he's said—including comments about Queen Elizabeth.
According to the Daily Mirror, back in 2007, the Duke of Edinburgh reportedly made a comment about his wife to his cousin, Patricia Mountbatten, that was meant to be complementary to his wife but wound up seeming to make others uncomfortable instead.
"When Philip's cousin Patricia Mountbatten remarked on Elizabeth's flawless complexion, the Prince joked: 'Yes, and she's like that all over,'" former royal correspondent James Whitaker wrote at the time.
It wasn't the only time he reportedly said or did something that raised eyebrows, including his own wife's. In fact, a joke at her expense during a dinner party didn't go over well at one point.
It was previously reported that he hid one of his wife's prize Corgi pups to impress a guest, but Queen Elizabeth became furious when she learned what he had done.
"Philip hid a corgi in a desk cupboard and when the Queen asked him where it was, he said he didn't know," a source said at the time. "But then the dog whined after hearing the Queen's voice, so Philip let it out and it ran to her."
The Queen reportedly scolded her husband at the time for his actions.
Even as his granddaughter-in-law, Meghan Markle, has been crowned as the person who "disrupts" the royal family, it's been reported that Prince Philip himself was the first one to really serve in such a role within the family, as was her late mother-in-law, Princess Diana, as both were also known for pushing boundaries.
"In the same way you could say Diana was the disrupter in the 1980s and 90s and perhaps Meghan, the duchess of Sussex, could be a disrupter now. Although, she is slightly lower down," Royal expert Chris Ship said. "The Duke of Edinburgh is married to the Queen and right at the top and Diana was married to the heir to the throne. I think that level of disruption is actually quite good because the Royal Family does have to move."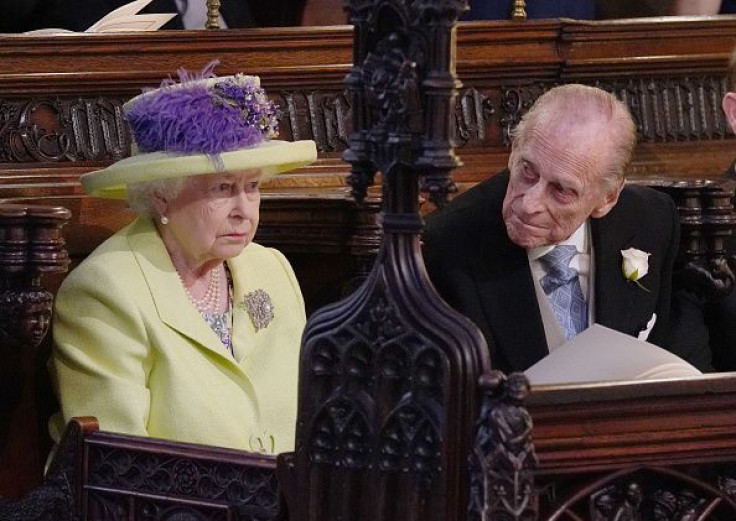 © Copyright IBTimes 2023. All rights reserved.