Inauguration Security: DC Police Body Cameras To Be Off During Weekend Protests, But Why?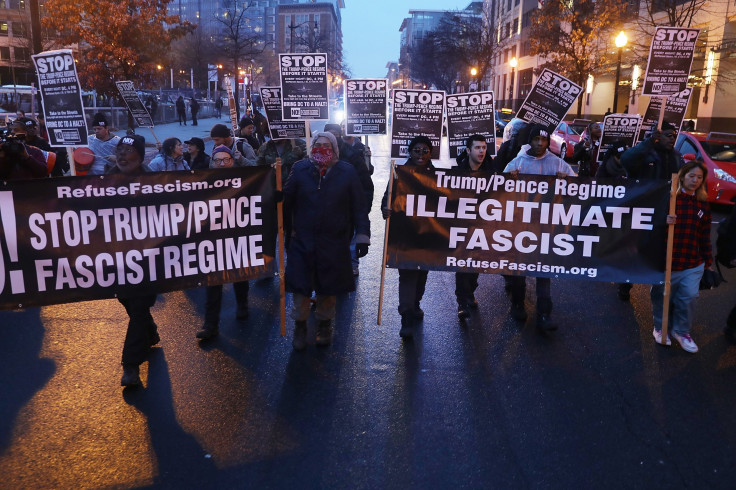 Every police officer in Washington, D.C., has been required to carry a body camera. But during the inauguration and the Women's March on Washington on Friday and Saturday, respectively, those cameras will be turned off.
The American Civil Liberties Union has in the past has supported body cameras for the sake of police accountability, but the group approved of the D.C. Metropolitan Police Department's resolution to attend demonstrations with their body cameras turned off. The ACLU said it was concerned that police could using those cameras to unfairly scrutinize protesters instead.
"There is a long history of law enforcement compiling dossiers on peaceful activists exercising their First Amendment rights in public marches and protests," Jay Stanley, senior policy analyst at the ACLU, wrote in a blog post on Wednesday.
In the nation's capital, police cannot have body cameras on if nobody is breaking the law. A 2015 law stated that the body cameras could only be activated "for the purpose of documenting violations of law and police actions, as an aid to future coordination and deployment of law enforcement units, and for training purposes."
Notably excluded from those circumstances? Peaceful demonstrations.
Police officers are not be allowed to record demonstrators, but the police themselves will be monitored; the D.C. Office of Police Complaints has planned to send five teams to record the members of law enforcement while they work.
"They are going to be monitoring various routes (and) they're going to be wearing distinctive clothing and arm bands so people will be able to recognize them," Michael Tobin, executive director of the office, said during a hearing Jan. 12. "They will be equipped with audio and video recording devices, and most of the monitors that will be participating in the inauguration are investigators in my office."
The ACLU was also encouraging protesters to keep their eyes on police over the weekend. The group recently introduced an app called Mobile Justice that allows demonstrators to record and report police.
Tens of thousands of visitors were expected to head to Washington, to both watch the inauguration and to demonstrate against it.
© Copyright IBTimes 2023. All rights reserved.