'Independence Day 2' Cast: Jeff Goldblum To Star In 2016 Sequel With Jessie Usher And Liam Hemsworth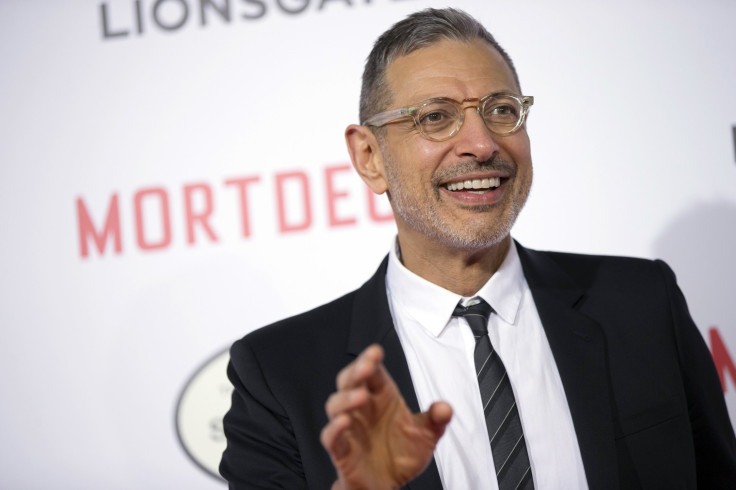 Will Smith may not be starring in Fox's forthcoming "Independence Day" sequel, but according to reports, an alum from the 1996 science fiction disaster film will be rolling up his sleeves to battle aliens once again. Director Roland Emmerich confirmed that Jeff Goldblum, who portrayed David Levinson in the action flick, will be reprising his witty role in "Independence Day 2," which is set to hit theaters July 4, 2016.
In the original film, David was chess-loving computer whiz from MIT who worked as a satellite technician in New York when disaster struck the country. While working, he had uncovered that extraterrestrials were planning an attack against Earth after he discovered a "timer counting down to the coordinated" crusade.
In addition to seeing familiar faces from "Independence Day," fans of the 20-year-old beloved drama will also get a chance to watch new stars fight the good fight in the 2016 follow-up. Variety reported that Jessie Usher has been cast as a lead in the upcoming sequel, taking on the role of Captain Steve Hiller's (Smith) son.
Fans know the 23-year-old actor from the Starz series "Survivor's Remorse," which has been renewed for a second season. Usher plays the role of Cam Calloway, a gifted basketball player who moves to Atlanta with his family.
But Usher won't be saving Earth by himself in 2016! The actor will be joined by Aussie-hunk Liam Hemsworth, Emmerich revealed through a tweet. "Excited to Officially announce @LiamHemsworth and #JeffGoldblum as the next two pieces of the #IndependenceDay sequel," the director gushed.
It was previously speculated that the "Hunger Games" actor would appear in the film after producer Haral Kloser tweeted a picture of himself posing with Hemsworth in October. "Met this guy today. Liam is amazingly chill. Hope we get to work together! @LiamHemsworth," the tweet teased.
Although Hemsworth's role in upcoming action movie is still unknown, we could picture the Australian native portraying a fighter pilot à la Randy Quaid.
What do you think about the recent casting for "Independence Day 2"? Sound off in the comments section below with your thoughts and who else you would like to see in the sequel.
© Copyright IBTimes 2022. All rights reserved.
FOLLOW MORE IBT NEWS ON THE BELOW CHANNELS