India Has A New Billionaire: A Former Teacher Turned App Creator
India's new billionaire 37-year-old Byju Raveendran is unique in many ways. This teacher turned entrepreneur had a modest background and started his career journey from a small village in India's southern state of Kerala.
Raveendran founded Byju's app -- the educational technology and online tutorial firm at Indian tech city Bangalore in 2011. His co-founder was Divya Gokulnath.
Recently, Byju Raveendran's coveted education app received $150 million in the latest round of funding. This pushed the valuation to $5.7 billion; his wealth crossed the billion-dollar threshold and made him the brand new billionaire.
Byju's app's parent company is Think & Learn Pvt in which Raveendran holds more than 21 percent stake.
Global investors backing the venture included the Qatar Investment Authority, Tencent and Mark Zuckerberg.
Raveendran's achievement is significant given his humble moorings. Son of teacher parents who taught math and physics, Raveendran grew up in Kerala's Azhikode village before he enrolled for engineering-studies.
The Byju app founder now joins the club of India's millennial unicorn billionaires who also include Flipkart's Binny Bansal and Sachin Bansal.
The online education platform's target audience is children aged 5 to 16. Built around interactive videos, games, and quizzes, the app helps students with everyday classes and in their preparation for competitive exams.
Now Byju app is going global and partnering with America's Walt Disney.
While working as an engineer Byju devoted his spare time in helping friends to crack entrance exams for engineering and management schools. Word spread about his unique teaching skills and he started receiving nationwide requests from students who wanted interactive sessions with him to know his teaching techniques. The rest is history.
Widening user base
Raveendran's company became profitable in March this year. In terms of the user base, Raveendran's company has garnered 35 million users in India in which 2.5 million users are paying an annual fee of $145 to $290.
Byju's has crossed Rs 200 crore ($2.9 million) in monthly revenue and targeting revenue of Rs 3,000 crore ($44 million) this year.
Global expansion tops the agenda of the new billionaire and his target markets are the U.S. and the U.K. The recent partnership inked with Walt Disney Co is significant.
According to Raveendran, collaboration with Disney will help children learn from the famous characters in the interactive content.
Raveendran says he wants to do in education what Disney has done in entertainment.
In his new app, Disney characters will teach math and English to students from grades one to three.
"Kids everywhere relate to Disney's Simba or Moana, who grip kids' attention before we take them through the loop of learning," Raveendran told Bloomberg.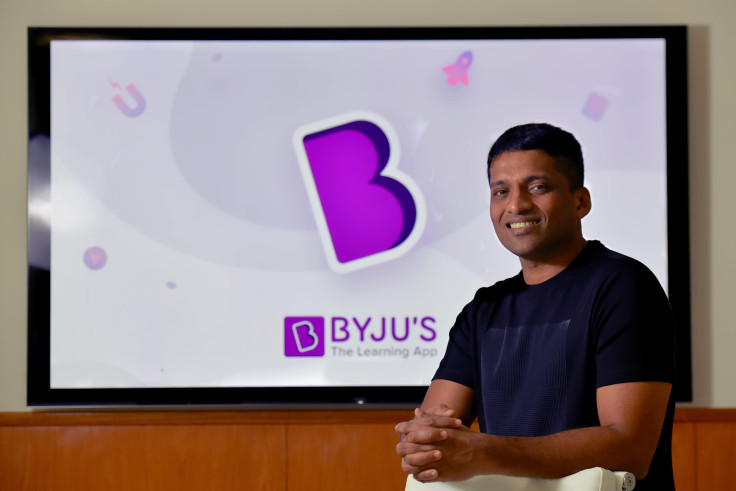 Brand appeal zooms
Raising brand awareness and strong adoption among students has trebled Byju's revenue to Rs 1,430 crore ($20.4 million) in the financial year 2018-19 and became fully profitable on a whole-year basis.
This makes great education news as "Indian ed-tech firms are attracting interest from eminent investors pioneering India's traction in digital learning space globally", Raveendran noted recently.
Along with the billionaire news, Byju's brand appeal is set to soar further after India's national cricket team, Team India led by Virat Kohli, will start wearing Byju's logo on its jerseys from September replacing Chinese mobile-maker Oppo's logo.
The company also made an acquisition in the U.S. The Palo Alto-based education game company Osmo offers learning programs for students from classes 1 to 12.
© Copyright IBTimes 2023. All rights reserved.