India Rejects Apple's Plan To Import Used iPhones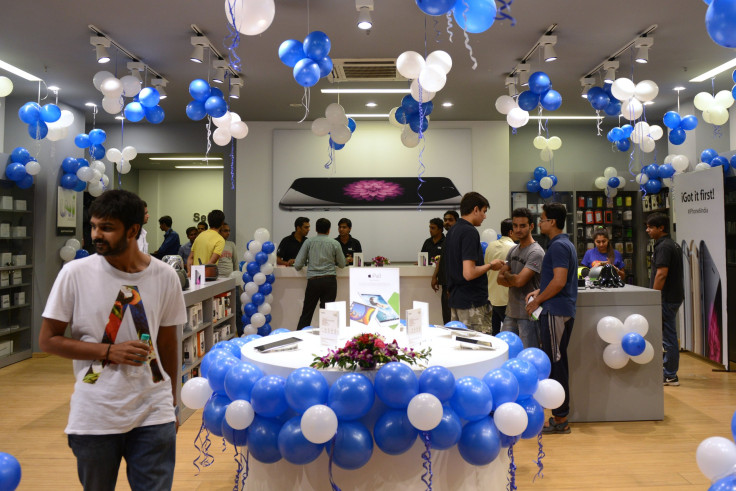 India has rejected a plan by Apple Inc to import used iPhones, two telecoms ministry officials said, a blow to the U.S. tech giant that has been seeking to revive waning sales of its flagship smartphones.
Apple sells what it calls refurbished iPhones at a discount in some countries, including the United States. Extending this practice to India would have likely helped it increase its share in one of the world's fastest growing smartphone markets against competitors with much cheaper offerings.
But India, which is pushing a 'Make in India' initiative to boost the competitiveness of its manufacturing sector, rejected the proposal citing rules against importing used electronics, said a senior official at the Ministry of Communications and Information Technology, which participated in the review process.
"This was one of the proposals Apple had made, and we have decided not to allow used phones to be imported to India," the official said, declining to be named as the talks with Apple are not public.
This person was informed of the decision, while the second source participated in the review process.
Apple declined to comment.
Apple's proposal was opposed by domestic phone makers who claim selling refurbished iPhones - devices that have been returned by buyers or repaired to factory condition after damage - would breach India's anti-dumping rules. The Consumer Electronics and Appliances Manufacturers Association had written to India's telecom ministry to stall the move.
The news comes at a time when Apple posted its first-ever drop in iPhone sales amid weakness in China, its most important market after the United States.
In India, Apple only has about a 2 percent market share but its sales there surged 56 percent in the first three months, driven mainly by cheaper older-generation devices such as the iPhone 5S, while demand for the new iPhone SE disappointed.
"The 5S' success in India has more to do with affordability of a premium brand than a preference for smaller phones, and the move to the more expensive SE will discourage budget buyers," said Wilmer Ang, an analyst at research firm Canalys.
The newly launched iPhone SE retails at 39,000 rupees ($585) in India - almost $200 higher than its U.S. price - partly because of import tariffs and as distributors and importers increase prices to boost their margins.
India does not have Apple Store yet and the U.S. company is in talks to open its first official retail store in the world's third-largest smartphone market.
To successfully tap into India's smartphone boom - where sales are expected to grow 25 percent this year - Apple will need a better retail presence and cheaper versions of the iPhone given the average smartphone in the country sells for less than$150, according to analysts.
Apple, which currently retails in India through local partners, is already seeking government approval to set up its first store in the country.
© Copyright Thomson Reuters 2023. All rights reserved.