Indian Rupee Fell To Yet Another Record Low Against The US Dollar Following The FOMC Meeting Conclusion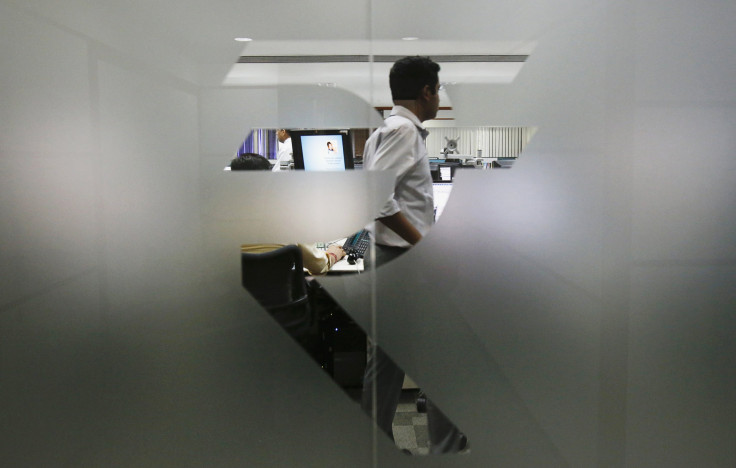 The rupee fell to a record low of 59.9350 against the U.S. dollar in morning trade on Thursday, clearing its previous low of 58.98 recorded on June 11, by a wide margin.
The rupee subsequently recovered marginally and was trading at 59.70/71, weaker by a rupee from closing levels on Wednesday at 58.71/72. The INR has now depreciated against the greenback by more than 9 percent in the last five weeks.
India's benchmark stock index, the BSE Sensex, was down 2 percent and government bond yields were sharply up with the yield on the 10-year benchmark bond up 10 basis points, Reuters reported. Market sentiment was also affected by China's factory activity data, which showed that the country's manufacturing sector weakened to a nine-month low in June, according to the report.
The currency's latest fall followed the conclusion, on Wednesday, of the Federal Open Market Committee's, or FOMC's, two-day meeting in which banking officials maintained the Federal Reserve's bond-buying program at $85 billion per month to stimulate the U.S. economy, but suggested that the Fed could begin pulling back on the stimulus before the end of the year.
The FOMC's official statement noted that recent data "suggests that economic activity has been expanding at a moderate pace. Labor market conditions have shown further improvement in recent months, on balance, but the unemployment rate remains elevated."
At a press conference following the FOMC meeting, Fed Chairman Ben Bernanke told reporters that the Fed will probably begin winding down its monthly bond-buying program later in the year and stop buying bonds altogether toward the middle of 2014 if the U.S. economy continued to grow in line with the central bank's projections, Bloomberg reported.
"The vast, highly unprecedented, highly accommodative monetary policy stance that's been so supportive of the recovery has begun to turn," said Michael Gapen, senior U.S. economist for Barclays Plc in New York and a former economist in the Fed's Division of Monetary Affairs, told Bloomberg.
"The markets for the next several years or more will have to deal with the withdrawal of that support," he said.
© Copyright IBTimes 2023. All rights reserved.