India's Trade Deficit In November Narrows More Than Expected, Aided By A 80% Fall In Gold Imports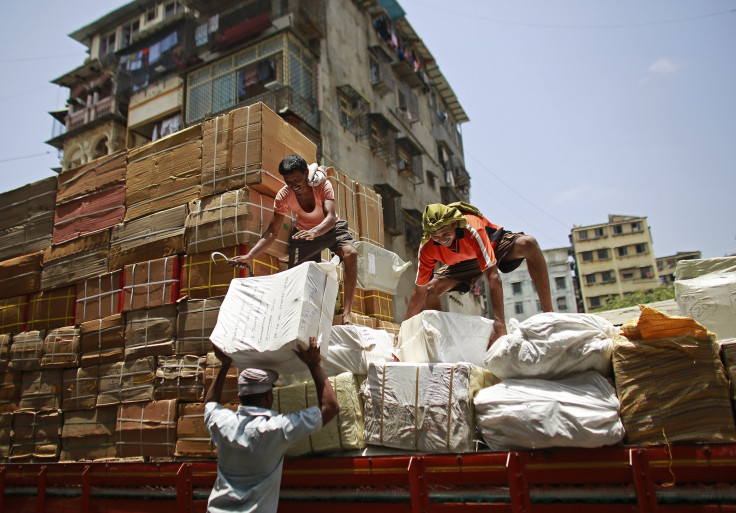 India's trade deficit in November narrowed as exports rose and imports dropped to a 30-month low, aided by a steep fall in gold imports, data released by the nation's trade ministry showed on Wednesday.
India's trade deficit stood at $9.2 billion compared with $10.56 billion in October, and deficit for the April-November period stood at $99.9 billion, compared to a deficit of $129.2 billion in the same month last year. Analysts had expected the trade deficit to narrow to $11 billion in November.
Exports in November surged by 5.86 percent to $24.6 billion, up from $23.3 billion recorded in November 2012, while the cumulative value of exports in the April-November period year rose by 6.27 percent to $204 billion in November. However, exports slowed from a double-digit growth rate of 13.5 percent recorded in the previous month.
Imports during November declined by 16.37 percent to $33.83 billion -- a two-and-a-half year low -- compared to imports valued at $40.5 billion during the same period a year ago. The cumulative value of imports in the April-November period fell by 5.39 percent and stood at $303.9 billion, down from $321.2 billion recorded during the same period a year ago.
The fall in overall imports were mainly due to a sharp decline in gold imports after India took measures to curb the flow of the precious metal -- the largest non-essential item by value in India's import trade -- into the country, to reign in the nation's burgeoning trade deficit. Gold and silver imports slumped 80.49 percent to $1.05 billion in November compared to a year earlier.
Oil imports during the month declined by 1.1 percent to $129.7 billion, while non-oil imports were down sharply -- by 23.7 percent -- to $192.9 billion in November, compared to the same period last year.
"While export growth slowed in November partly on the back of a negative base effect, going forward, we expect a weak rupee and recovery in global demand to keep export growth buoyant," Crisil, a unit of Standard & Poor's, said in a note.
"On the import side, consumption goods import may pick up as household consumption improves. A revival in household demand would be supported by higher farm incomes due to a good monsoon. As a result, despite robust export growth, trade deficit may not fall further in the remaining months of this fiscal year."
© Copyright IBTimes 2023. All rights reserved.