Indonesia Limits Telegram Messaging Service, Threatens To Ban App Over Security Concerns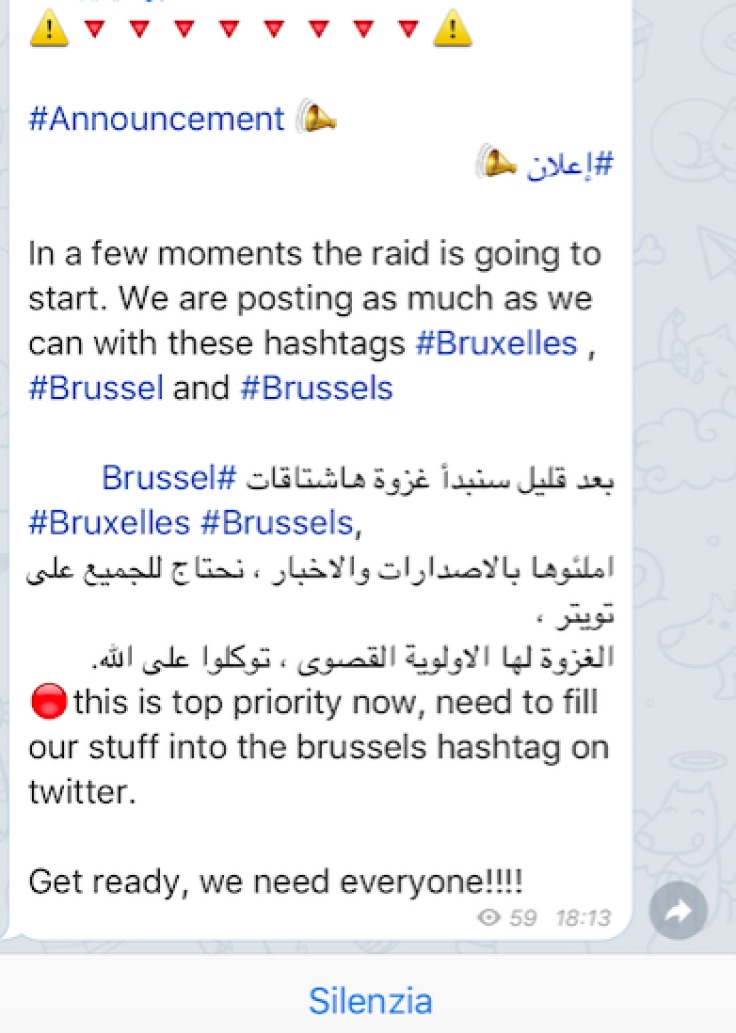 Web versions of encrypted-messaging app Telegram has been blocked by the Indonesian government and the service could be completely banned, the Ministry of Communications and Information Technology said Friday evening, according to the Associated Press.
Indonesia said it will block the app if it continues to be a platform for radical propaganda and violent militants. The ministry said the "blocking must be done" because the platform is being used to recruit Indonesians into militant groups. It also said the messaging service is used to spread hate and information on how to carry out attacks, including how to create bombs.
The ministry said it has asked internet companies in Indonesia, which has the highest Muslim population in the world, to bar access of 11 addresses the web version of the platform is used in.
Read: Amazon Could Launch Stand-Alone Messaging App 'Anytime,' Here Are The Possible Features Included
The 11 blocked Telegram domain name systems (DNS) are t.me, telegram.me, telegram.org, core.telegram.org, desktop.telegram.org, macos.telegram.org, web.telegram.org, venus.web.telegram.org, pluto.web.telegram.org, flora.web.telegram.org and flora-1.web.telegram.org, according to the Jakarta Post.
The ministry's director general of information applications, Samuel Abrijani Pangerapan, said it was preparing for the complete shutdown of Telegram in Indonesia if it does not come up with methods to block the unlawful content.
Pangerapan told the Jakarta Post Telegram did not have a standard operating procedure (SOP) for the handling terrorism-related content.
"We are now also preparing to block the Telegram app nationwide if it does not comply with SOP on the handling of contents violating laws on their app. The measure is being taken to protect the country [from threats of terrorism]," Pangerapan said.
Read: Blocked By Trump: Twitter Users File First Amendment Rights Lawsuit Against President
In May, two suicide bombers killed three Indonesian police officers and injured several others at a bus station in Jakarta. Meanwhile, suspected militants apprehended by Indonesian officials have previously told authorities that they had used Telegram to communicate with their group members, and also said they received orders and directions to carry out attacks through the app.
Telegram had previously responded to terrorism-related concerns in a May blog post.
"It may indeed seem tempting to simply ban end-to-end encryption to stop terrorists from exchanging coded messages. The sad truth is that this will not work," Telegram's Markus Ra said.
Ra added that if governments ban or backdoor existing messaging apps, terrorists will switch to other tactics, including making their own chat apps, use coded language, or other methods of communication.
Indonesia's threat to ban Telegram come as countries in Southeast Asia boost efforts against Islamic radicalization. It also follows the ISIS siege of the Philippine city of Marawi. Government forces in the Philippines are still trying to regain complete control of Marawi. As of June 16, the conflict had left 26 civilians, 58 soldiers and police and 202 militants dead.
© Copyright IBTimes 2023. All rights reserved.