InnoCan Pharma's Latest Advisory Board Addition: Israel's Former Minister Of Science & Technology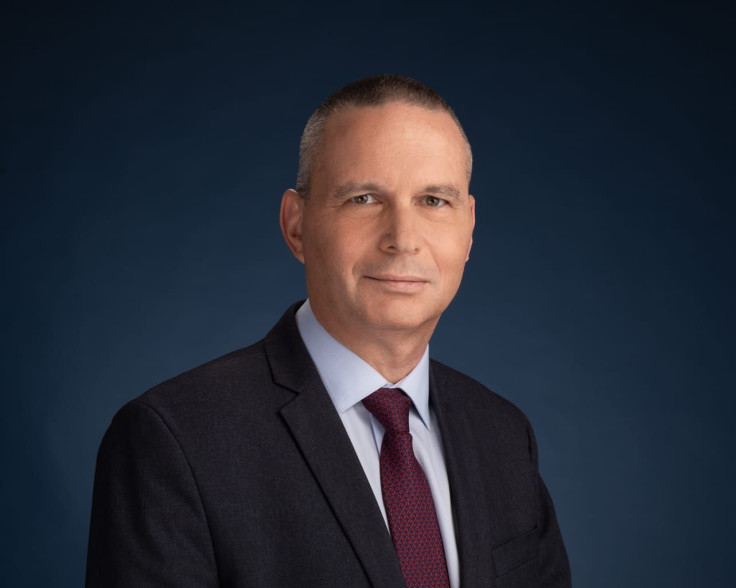 Canadian-Israeli biotech company InnoCan Pharma (CSE: INNO) (FSE: IP4) (OTCQB: INNPF) has added Israel's former Minister of Science & Technology, a hi-tech entrepreneur and venture capitalist, to its Advisory Board.
In the past few decades, the State of Israel has become a world leader in developing innovative start-up companies, earning the nickname "start up nation." As a tiny Middle Eastern nation, roughly the size of New Jersey (one of the smallest states in the United States), continues to produce game-changing companies, the responsibilities and capabilities of its Minister of Science & Technology have increased immensely. Now, following his exit from the Knesset and addition to Canadian Israeli biotech company InnoCan Pharma's Advisory Board, Yizhar Shai is demonstrating the difference a Science & Technology Minister can make in the private sector.
InnoCan Pharma (CSE: INNO) (FSE: IP4) (OTCQB: INNPF) was founded in 2018 and since matured into one of Israel's premier rising biotech companies. The company was established by some of the country's pharmaceutical executives, headed by Board Chairman Ron Mayron, former CEO of Teva Israel, and Yoram Drucker, founder of NASDAQ listed Pluristem Therapeutics (PSTI) and Brainstorm (BCLI). Moreover, InnoCan has progressed as a rising start-up company under CEO Iris Bincovich, former VP Global Marketing & Sales for Kamedis, which develops effective botanical skincare products; she has also worked with leading brands such as Estee Lauder, L'Oreal, Johnson & Johnson, and Channel.
During the COVID-19 pandemic, the company began expanding its internal leadership to consolidate some of the industry's global leaders in biotech product development and regulation – including former Vice President of Johnson & Johnson and FDA Counsel, Richard Serbin, and Peter Bloch of BrescoTech Inc, an experienced pharma entrepreneur who was the former CEO of Bionik Laboratories (OTCQB: BNKL). Since its establishment, InnoCan has also developed active and high profile partnerships with two of Israel's elite universities – Tel Aviv University and The Hebrew University of Jerusalem.
Accordingly, InnoCan specializes in the research and development of CBD-loaded smart delivery platforms combined with other soothing ingredients in order to enact pain relief. The start-up's strategic relationships have enabled it to generate significant pharmaceutical gains, including CBD-loaded exosomes therapy (CLX), together with Ramot Lab of Tel Aviv University, and its liposome platform technology (LPT), in collaboration with Yissum, Hebrew University of Jerusalem's commercial arm.
Now, in an effort to expand InnoCan's internal development and external business activities, the company has brought in Yizhar Shai, who could prove to represent a considerable addition. While in government, Shai served as a member of the Blue & White Party and ultimately became the Minister of Science & Technology, until resigning in January 2021. The prestigious ministership is responsible for "defining national policy on issues related to science and technology in Israel, and promoting scientific and technological research, infrastructure and projects."
While serving as acting minister, Shai was equally involved in developing Israel's high-tech as well as human capital to increase the economic conditions and competition in Israeli society. In addition, the Minister of Science & Technology carries out a principal role in connecting basic research, applied research, and industrial development. Furthermore, the minister maintains a fundamental goal to institute and bolster Israel's scientific partnerships around the world with other governments and prominent organizations.
Prior to serving in the Israeli government, Yizhar Shai was a hi-tech entrepreneur and venture capitalist in the "start-up nation," looking to make a difference in the public sector. His credentials included managing Canaan Partners' office in Israel, where the operation invested in several promising young companies, such as LiveU, N-trig, Rollout.io, Drupe, Regulus, and Prime Sense. Since leaving office, Shai has returned to the tech sector, he joined venture capital firm Disruptive AI as a venture partner. Being an early-stage deep-tech VC firm, Disruptive AI is focused on the artificial intelligence market for investment; an enterprise that allows Shai to rejoin the industry and deliver substantial results. It is reported that he will be assisting the firm in finding entrepreneurial teams at prospective artificial intelligence firms in order to invest and grow a young start-up with potential into incredibly profitable organizations with market notoriety. He is also the Chairman of Kendago, a notable digital marketing business, in addition to his involvement and consultancy in a variety of other companies in Israel's innovation sector.
As the Minister of Science & Technology, Yizhar Shai set his sights on advancing and improving the conditions for young entrepreneurs and start-up companies in Israel. Currently, following his stint in government, Shai has reentered the heart of innovation along with his expressed interest in utilizing CBD and other cutting-edge therapeutic technologies. Now, an incoming member of the InnoCan Advisory Board, the former Israeli Minister will be a vital asset in helping the rising company gain further investment and continue to position itself as one of Israel's leading biotech brands.