Insider Trading Trial: Rajat Gupta Won?t Testify In Own Defense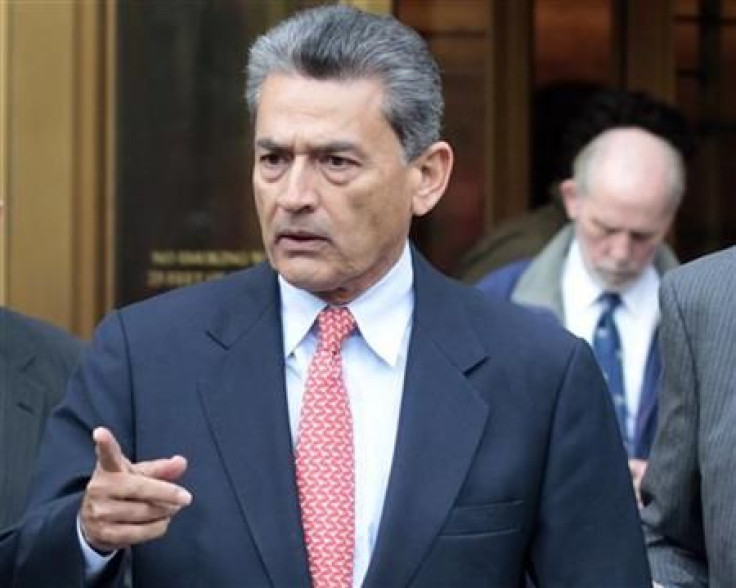 Former Goldman Sachs director Rajat Gupta, who is accused of insider trading, will not testify in his own defense, according to a letter written by his main lawyer to the U.S. District Judge in New York.
After substantial reflection and consideration, we have determined that Mr Gupta will not be a witness on his own behalf in the defense case, Gary Naftalis, who is Gupta's main lawyer, wrote Sunday to U.S. District Judge Jed Rakoff.
We wanted to alert the court and the government of this decision as soon as it had been made, the letter added.
Gupta has been charged with giving insider information to Galleon Group hedge fund founder Raj Rajaratnam. The information gave Rajaratnam an opportunity to trade ahead of other investors.
Galleon Group hedge fund allegedly made $13.5 million based on the insider tips provided by Gupta. It is specifically alleged that Warren Buffett's $5 billion investment in Goldman Sachs was conveyed by Gupta to Rajaratnam a day before it had been announced.
Rajaratnam was convicted in May 2011 and is serving an 11-year prison term. He was also ordered by the court to pay $92.8 million to the U.S. Securities and Exchange Commission.
© Copyright IBTimes 2023. All rights reserved.
FOLLOW MORE IBT NEWS ON THE BELOW CHANNELS