Instagram Direct Messages Adds New Replay Options For Sending Photos, Videos
The Instagram app has been given a software update that gives users more control on how they share photos and videos in Direct messages. Instagram users can now choose whether they want recipients to view images or videos only once, replay it temporarily, or have it permanently present in the chat thread.
When a user sends a photo or video from the Instagram Direct camera, three options below the "send" button will appear, as first reported by TechCrunch. The "View Once" option means that the video or photo can only be viewed by the recipient only once and it will disappear immediately. "Allow Replay" means that the recipient will be able to replay the photo or video for a limited time before it's removed from the chat log. "Keep In Chat" means that the photo or video will stay in the chat log permanently so the recipient will be able to go back and rewatch it as many times as possible.
Previously, when users send a photo or video on Instagram Direct, recipients would be able to replay the message temporarily before it's completely removed. The Instagram update is seen as yet another attempt at overtaking Snapchat in its own game. Snapchat doesn't offer these added controls, but the service did become a popular platform for users who enjoy sharing intimate ephemeral photos and videos that disappear once they've been viewed by the recipient.
The added controls in Instagram Direct may encourage its users to start sending more sensitive material. The added option to prevent replays could deter users from taking a photo of their screen using another smartphone camera.
Instagram told TechCrunch that it actually began rolling out the "Keep in Chat" options for Direct messages last month. Now the new options are available to everyone who updates the Instagram app to its current software version. "All these updates are designed to give people more control of what they share with friends in Direct," an Instagram spokesperson said.
After copying Snapchat's Story format, Instagram now appears to be focusing on improving its Direct messaging features. Messaging plays a huge role in everyone's lives these days and it just makes sense that Instagram would try to bring in more features to make sure all of its users stick around its app.
Instagram is so focused on messaging that the company is already testing a standalone Direct app in six countries. Last month, it was also discovered that the company was already testing a video calling feature for its app.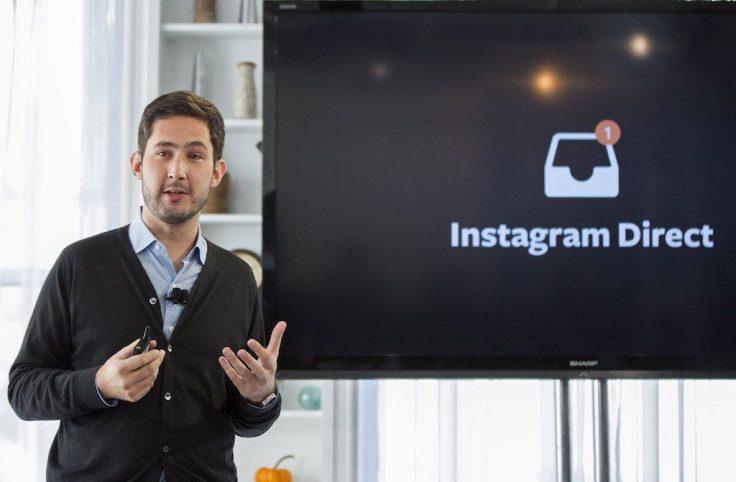 © Copyright IBTimes 2023. All rights reserved.
FOLLOW MORE IBT NEWS ON THE BELOW CHANNELS