Instagram Face Filters Update: How To Use Eraser, Rewind, Hashtag Stickers, Other New Features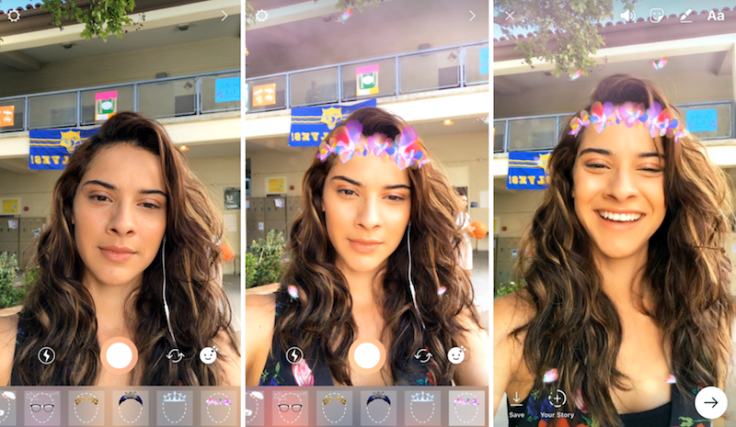 Instagram rolled out more new features to the "stories" part of the app that will look familiar if you've ever used Snapchat. Tuesday morning Instagram added more Snapchat look-a-like features like face filters, an eraser and a reverse function for video.
To get the new features first update your Instagram app. When you open the app next, you may notice a few more options on your screen. They're all easy to use and will jazz up your photos. They can be used in photos for your story, photos to send directly to friends or to capture photos and post to your page.
Read: Instagram Update Adds Face Filters To Complete Its Snapchat Transformation
How To Use The New Instagram Face Filters:
Once your app is updated and you open up the in-app camera you'll notice a new button at the bottom right corned or your screen. Click this button that looks like a little smiley with some stars and the eight new face filters the app has to offer will appear below the capture button. These filters include a crown, bunny ears, glasses and math equations and more. There's even a "pretty" filter like on Snapchat. Once you have the filters pulled up swipe to see them all and select one, to use one simply click on it. It should appear on your face or the face of whoever you're filming. The just capture the photo or video as you would normally, but with some added decor.
How To Use "Rewind" on Instagram:
Using rewind may be the simplest of all of Instagram's Tuesday additions. Simply open the in-app camera and swipe over to the "rewind" option below the capture button. You'll find it between "Boomerang" and "Hands-Free." Then capture rain falling, your friend cannon-balling into the pool or whatever you want in reverse. This function will automatically put the video in reverse, once you capture it you're all set to send it directly or add it to your story.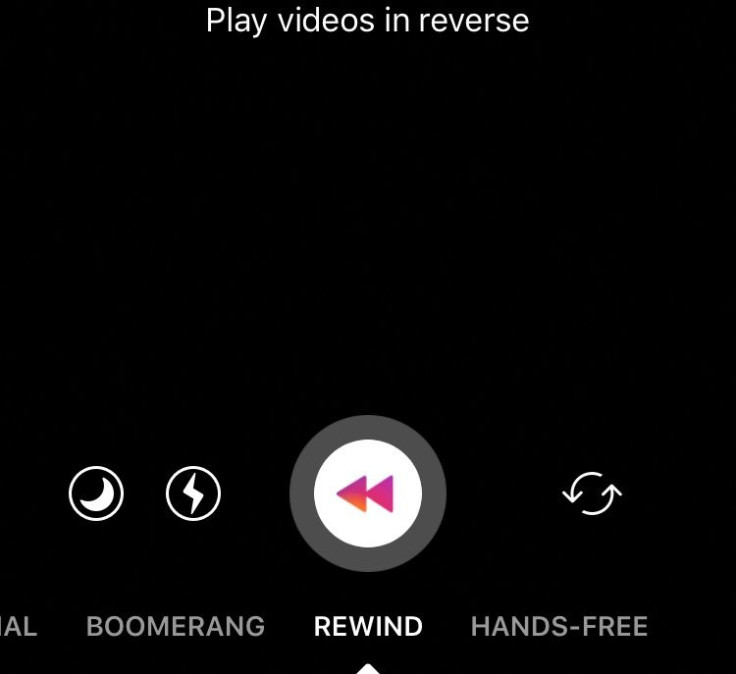 How To Use Instagram Eraser Tool:
Instagram added the eraser tool just one week after Snapchat added a very similarly named tool to its app. Instagram's eraser is a little different than Snapchat's. It allows users to use the tool to erase color or text they've added to their photo or video, but not erase what is in the photo to begin with like on Snapchat.
To use the tool first take a photo or video. Then draw on it or fill it with color using one of the drawing tools. To fill the screen with color, simply select a drawing tool and tap and hold until the screen fills. The you can select the eraser tool, the fourth tool that is all the way on the right before the word "done" at the top of your screen when you have the drawing tools open. Change the size of the eraser by selecting the dots in the lower left corner and sliding along to select a size on the scale. Then use the eraser to remove color wherever you see fit. The final look will be a cool new addition to your stories.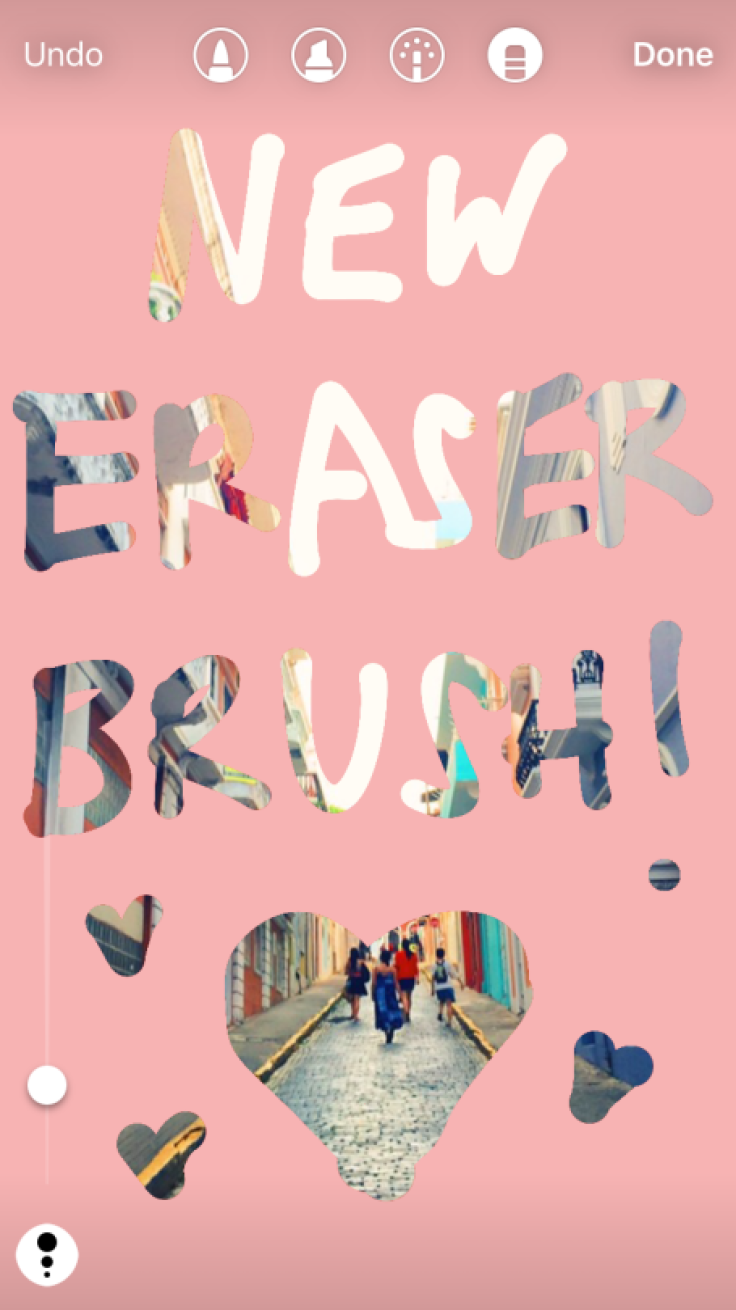 How To Use Hashtag Stickers on Instagram:
The final new tool Instagram added for users on Tuesday is hashtag stickers. These will help make your Instagram's more interactive with friends. To add a hashtag to a photo or video simply take the photo or video and then select the "Aa" tool. This is the text tool you use to type on your Instagrams. type "#" and then whatever you want to hashtag. Suggestions will then appear below it and you can select one. When you add it to your story, people watching will have the option of clicking on the hashtag to see posts tagged with that hashtag. This will give your Instas more background and provide more information for people watching your stories and Instagrams.
© Copyright IBTimes 2023. All rights reserved.